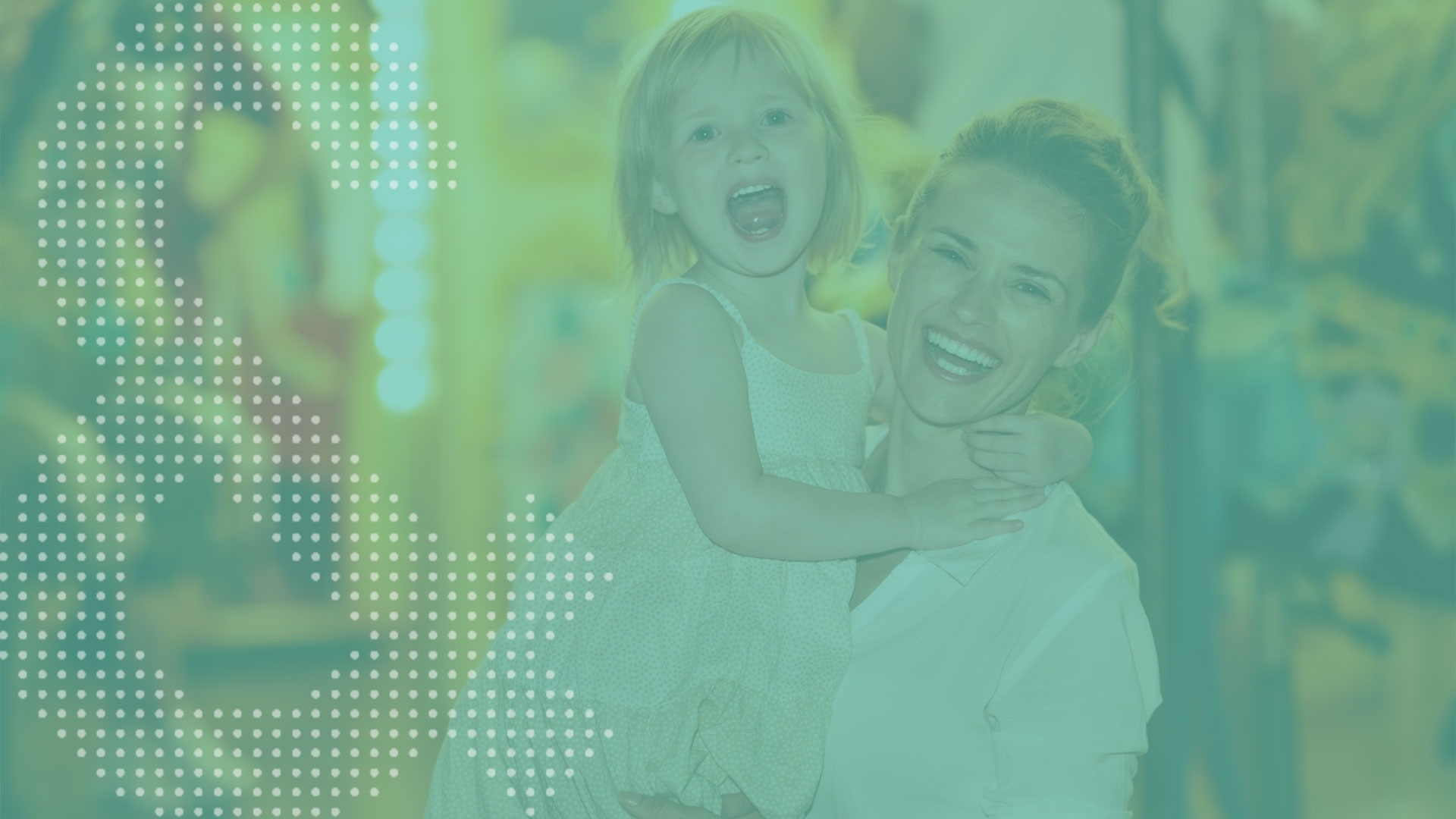 Who run the world? Moms! (and mom figures, and dads!)
With Mother's Day approaching, we salute all the moms out there for their love and support – and we recognize the pivotal role they play in the business of fun! From planning the trip to wrangling the kids and knowing when to hit up the snack bar before it gets too crowded, moms are not only our everyday superheroes, they're also our champions of fun and unforgettable experiences. Let's dive into some ways that your attraction can make life easier for your moms (and all types of parent figures, too)! 
1. RFID technology and Cashless 
Give your parents fewer things to worry about and faster transactions onsite with RFID technology! With an integrated platform and RFID technology, your guests can use one piece of media to access everything they need at your park, from tickets to lockers and more. (See it in action). 
Does your park offer a truly cashless experience? Our Konnect all-in-one management platform makes it easier for parents to load money on wristbands or, for those that drop their kids off at your venue, keep their Virtual Wallets loaded with money all day long! Guests can add funds and reload cash on any linked wristband from Konnect eCommerce, point-of-sale or even a self-service kiosk. No extra ATM trips or soggy $5 bills required!   
With an integrated attractions management platform like Konnect, there's no need to stand in line to purchase separate gaming cards that can be easily lost. Through our Intercard integration, guests can easily purchase cashless funds online and head directly to the arcade! 
Keep it simple for parents, keep kids smiling, and keep the per-caps flowing. It's a true win-win!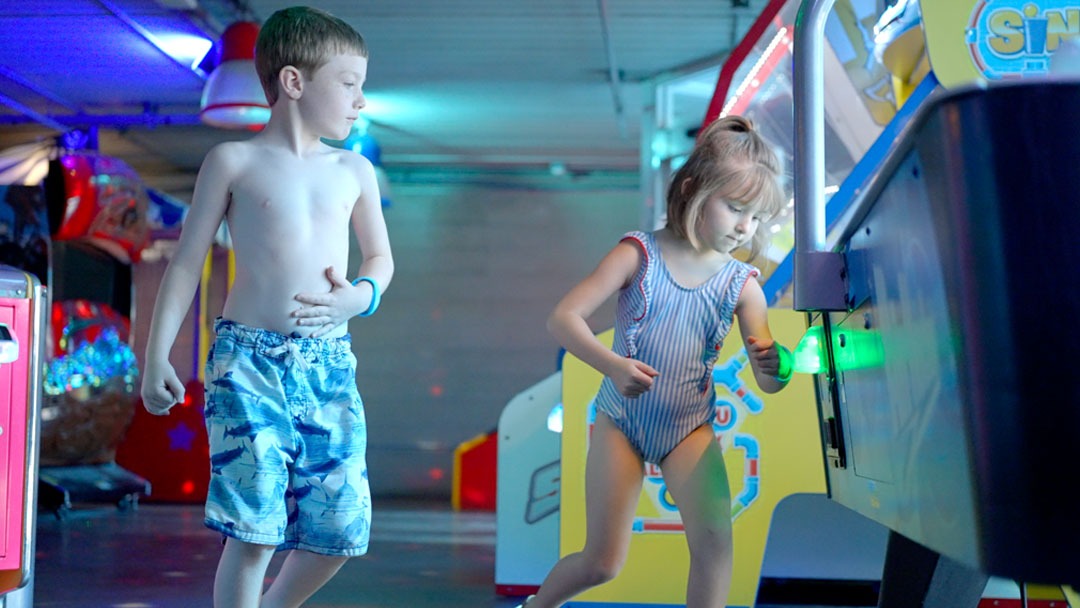 2. eCommerce must-haves 
For parents, planning is key. Make it easier for them to purchase tickets, season passes, and everything they need to enjoy the best day possible at your park. If your eCommerce ticketing doesn't have these features, then it's time for an update!  
Day/time tickets 

Add-ons like cabana rentals or animal encounters 

Up-sells and cross-sells that help increase awareness of special offers 

Integrated waivers  

Cashless reloads 

Season pass renewals 
3. Mobile food ordering 
Time is precious to parents, and patience and energy is often limited. Give your parents a way to plan meals before meltdowns occur with mobile food ordering! Mobile food ordering can help you reduce long lines and increase revenue. Link your menus to a QR code and print the code on signs around your venue. With our Konnect platform's integrated F&B and mobile food ordering, you can offer different types of menus to appeal to different needs. For example, your premium cabanas could offer full-service delivery whereas standard cabanas could allow for pick-up at the window.  
 
4. Keep the communication flowing 
Parents have a lot on their plate. Make them feel valued and invite them to return with post-visit communication. Send special offers like a $5 cashless credit on their next visit or a reminder to renew their season pass with the Marketing Automation tools in Konnect. Our Konnect platform lets you deliver automated and personalized 1:1 communication across email, text, messaging, chat and more. Get hands-on support from experts including help with implementation, 25 standard automations and more.  
5. Next-generation tech for your team 
We've spent a lot of time talking about technology for your guest, but don't forget about the moms and dads on your team! If you're using inflexible systems that require an advanced engineering degree to operate, or legacy on-premise servers, you're only making life harder for everyone. With a cloud-based platform, your operations team can have access to data that they need from anywhere and make simple changes on the fly. We talked with one team member recently who had to drive all the way across town (40 minutes away!) to make a pricing change on their system. Give your (operations) parents the flexibility that they crave and give them valuable time back in their day with a modern platform that is easy to use and customize.  
Our Konnect platform is the most innovative and flexible all-in-one management platform on the market—and one of the things we take seriously is the power of data! With real-time data and integrated reporting, it's easier for your accounting teams to balance reports and get the insights they need to make impactful decisions. 
Take it from one of our clients, who recently shared "While balancing and allocating the sales for March, I was able to accomplish this task in a quarter of the time that it took with our old legacy system! With Connect&GO, we can track revenue better to make informed decisions in the future." 
It's time to ditch the technology that moms (and dads) hate to use. Discover the future of attractions management technology with our truly integrated all-in-one management platform. Book a demo with us today!