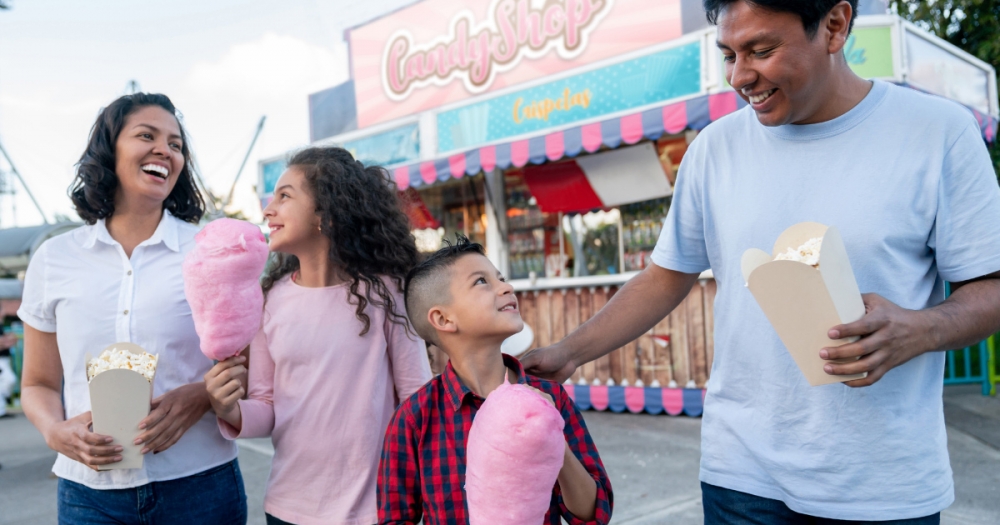 It's important to empower your staff each day of your peak season to ensure that stress is minimized, and guests are having an enjoyable visit. A big part of this is giving them the resources they need to perform their job effectively, whether it is time, training or resources. With the right technology, your team can feel refreshed, productive and energized, and your guests can enjoy a smoother visit. Connect&GO's easy-to-use integrated operations management platform provides one centralized place for you to manage all aspects of your business, helping you to reduce friction in your operations and maximize your revenue potential.
As your operations inches closer to busy season, it's time to lean into stressing less with technology you can trust. Read on to discover 4 secrets to staying calm during busy season!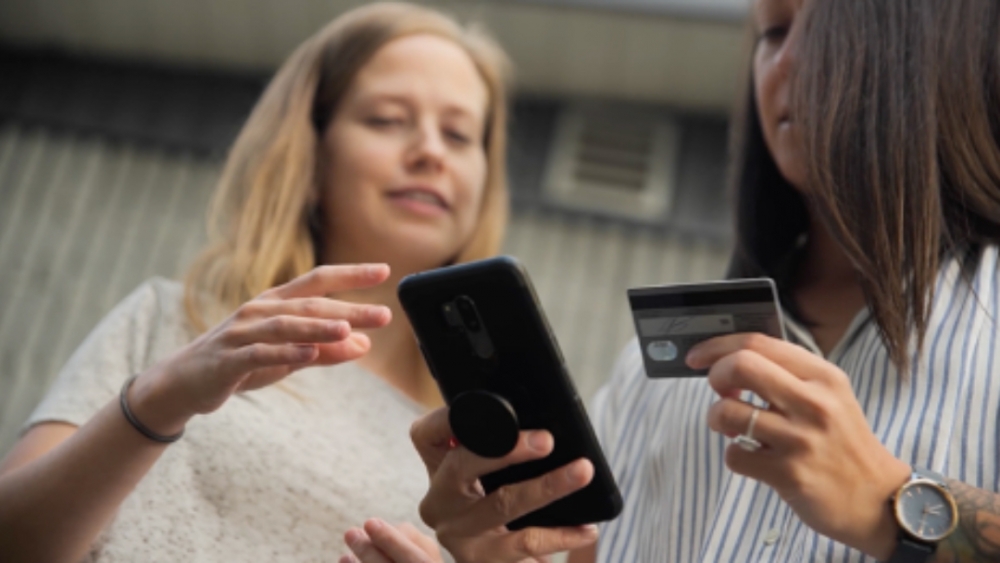 1. Set Your eCommerce Store up for Success
Empowering your guests to utilize your eCommerce to purchase in advance of their visit you can save your staff a lot of stress. It helps reduce lines at the entrance and gives your operations team the ability to plan staffing needs and resource requirements. According to a recent study done by Oracle.com, 54% of post-pandemic park visitors would love to plan their day in advance. Not only would they buy their tickets, parking, and F&B in advance, but 52% would pay more to pre-book. This is especially true when it comes to millennial visitors where nearly 60% of that audience say they would buy more in advance if it meant they could avoid lines and order ahead.
There are many advantages of eCommerce, so taking the time to ensure your eCommerce site is fully configured and offers a smooth purchase process is important. With the customizable Connect&GO e-commerce platform, visitors can easily purchase their day ticket and season pass online before their visit. Guests can even add extras such as food combos and locker rentals. Look for opportunities to get creative with your up-sells and cross-sells to drive pre-arrival purchases. For example, with Connect& GO's Photo & Video platform, you can allow guests to purchase a photo pass while they are purchasing a ticket online. Highlighting advance purchases such as photo and video packages to guests prior to arriving allows your operations to increase guaranteed revenue while guests can commemorate their visit.
2. Automate Your Marketing
When it comes to keeping your cool during the busy season, automating your communication with guests can save a lot of time and energy! Empowering guests to purchase through your eCommerce allows your operations to collect useful and highly coveted marketing data from each transaction. Our all-in-one operations management platform, Konnect, is integrated with ActiveCampaign, one of the leading platforms for email marketing.
Our Konnect and ActiveCampaign integration puts your marketing operations in full control of all the hidden treasures within your guest data. As highlighted in our recent blog, Harnessing the Full Power of Your Attraction's Guest Data, real-time access to data is the driving factor behind sending targeted emails. Segment your transaction data in creative ways: for example, if you want to drive locker rental pre-purchases, you can set up an automation that targets purchasers of single-day tickets with a "save $5 if you buy it now" promotion! The Connect&GO team can help you come up with creative strategies for success in automating your marketing, so don't be shy to reach out if you have questions.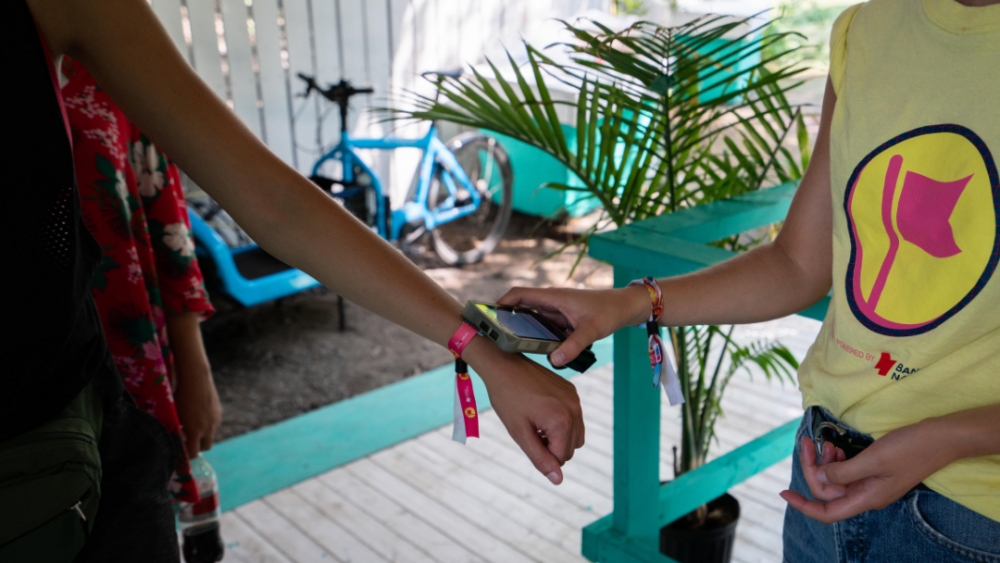 3. Make it Easier Than Ever for Guests to Enter Your Attraction
Whether you are a family entertainment center, water park, attraction, zoo or aquarium, chances are, you have dealt with the stress of long lines. By driving advance purchases online and having efficient on-site procedures for access control, you can save time and create a more enjoyable experience for everyone. Redeeming a ticket or a pass is fast and easy with our Konnect platform. If a staff member needs to assign credentials (for example, if you provide RFID wearables to your guests), you can quickly process these transactions with our intuitive point-of-sale backend that works on any device. If lines get too unbearable, you can send a team member out with an iPad or mobile device to help process guests even faster. (Read more about how RFID makes life easy for employees).
Through our recent integration with Alvarado turnstiles, we are excited to help our clients leverage new options for access control, including several opportunities that allow guests to self-scan. Alvarado is known for its contactless entry hardware solutions that allow operators to offer safe and frictionless access control experiences to their guests. With this fully integrated experience, operators can easily move large crowds seamlessly through entry gates during the summer season.
Utilizing RFID can also increase the number of transactions on site by encouraging contactless payment. With an RFID wristband assigned at entry, guests can pay for their purchase with a single scan without carrying their wallet. Depending on their needs and preferences, visitors can add money directly on the profile or connect their credit card and manage the payment methods of other family members.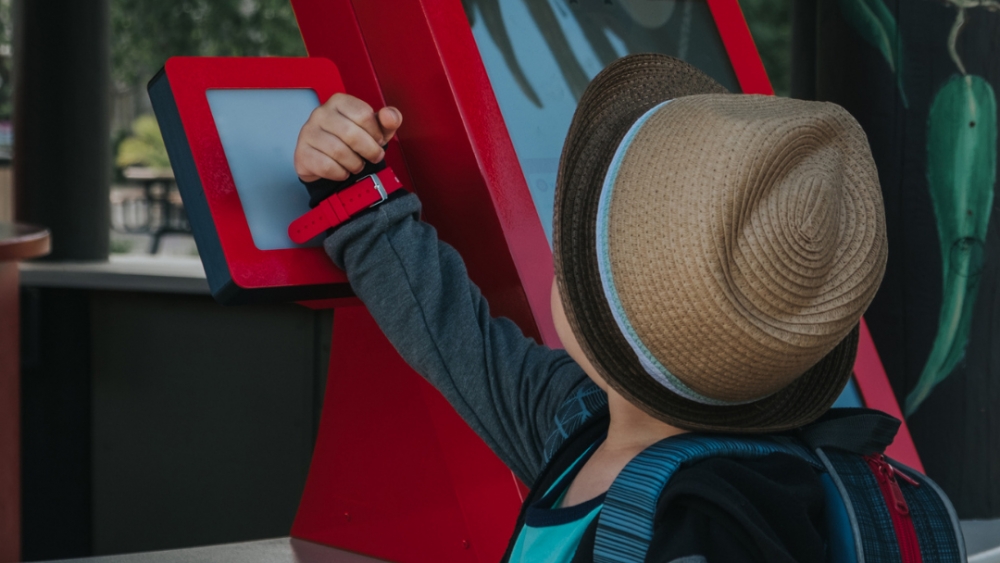 4. Centralize Your Data
A final suggestion for stressing less this busy season is simple: don't let your data sit in silos. Trust in your technology to provide accurate and real-time data that gives you the insights you need to move your business forward. If you are tired of reconciling data from different systems, consider moving to a flexible, easy-to-use operations management platform like our Konnect Our all-in-one integrated platform seamlessly integrates your operation's e-Commerce, point-of-sale, food & beverage, RFID access control and cashless payments through a Virtual Wallet to give you powerful access to data in real time, enabling you to make smart decisions that drive revenue and maximize guest engagement.
Konnect allows your operations staff to quickly log in and see transaction history for each person in the park as well as cashless balances and pre-purchased items, which allows your staff to greatly reduce friction points throughout the guests' day at your attraction. Access to real-time sales, admission reports and more is at your team's fingertips available from any device within Connect&GO's cloud-based platform. With quick and easy configuration, your operations can securely configure the platform according to your attraction's products and needs. Data is retained in Konnect each time a guest scans, so operators learn more about guest preferences and behavior to guide future marketing emails.
Stressing less during your busy summer season does not have to be an impossible task. At Connect&GO, we help attractions operators and event organizers implement technology to move their business forward. If you're interested in seeing how an integrated operations management platform like our Konnect solution can help you drive revenue and increase guest engagement, let's connect! We'd love to help you stay zen during the busy season.