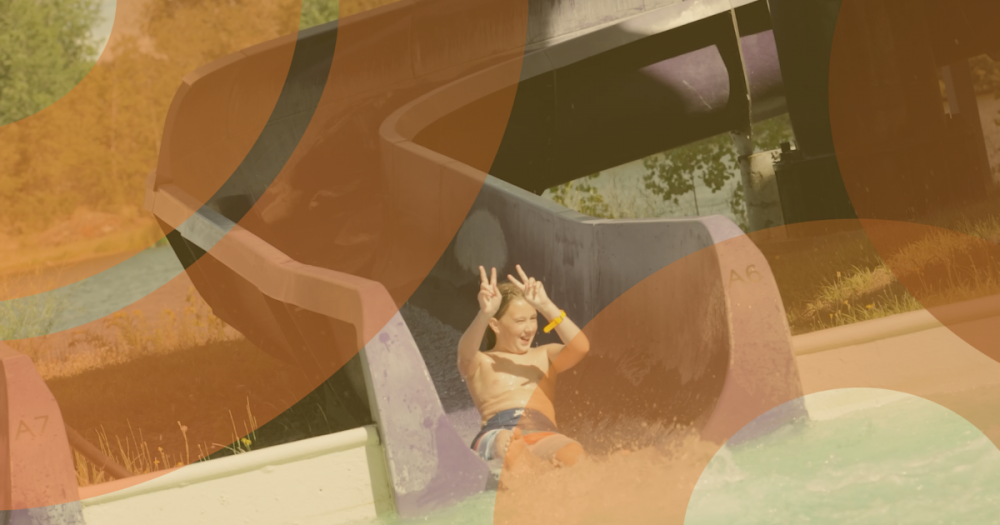 From ticketing to eCommerce, point-of-sale and beyond, the software that your attraction uses can have a major impact on your operations. Disconnected systems, confusing interfaces and inflexible platforms can result in lost productivity, frustrating customer interactions and missed revenue potential. As attractions around the world seek to embrace what's next, many are retiring their older systems in favor of an all-in-one management platform. So what is an all-in-one management platform, and how do you determine if it's right for your attraction?    
What is an All-In-One Management Platform? 
An all-in-one platform is a centralized system that aggregates data from all guest touchpoints in a way that is easy-to-use and actionable. Rather than having separate systems for different areas of your business (like ticketing, point-of-sale, eCommerce and CRM), an all-in-one system allows you to manage everything from one central place. An all-in-one management platform will typically offer a mix of native (built-in) features and integrations with best-in-class-provider that work seamlessly to create a unified experience for guests and staff. 
For example, with an all-in-one management platform, you can allow your guests to purchase admission tickets as well as additional items like locker rentals, gaming cards and meal packages on your eCommerce store. When your guest arrives onsite, they can easily redeem items at your ticketing counter, F&B and retail locations and more, because all of your systems "speak" to one another, so they can access and validate the information. Things like signing waivers, using cashless cards and even using ride tokens are so much easier, because your guest can have immediate access to all of these systems.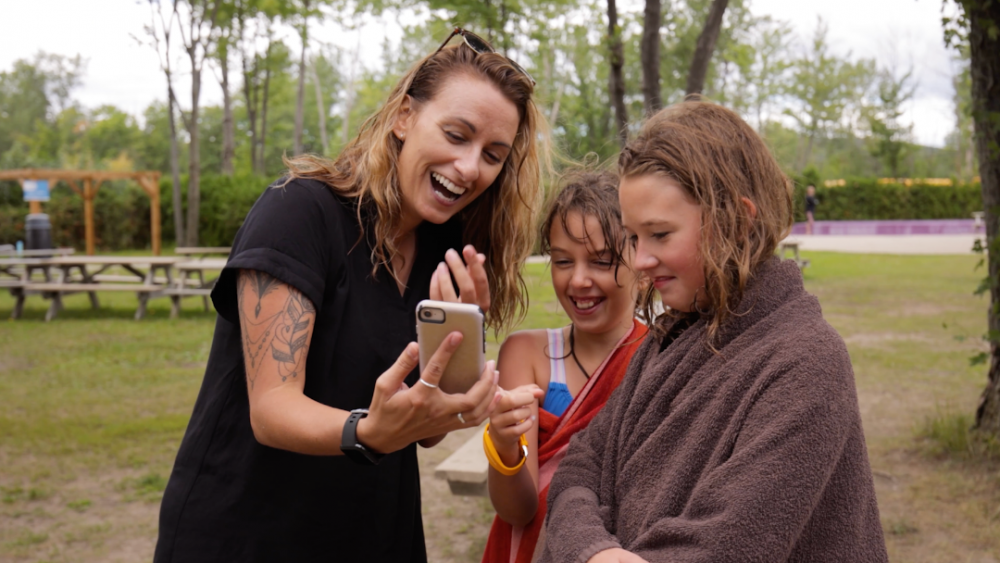 What is the Best All-in-One Management Platform for Attractions?
Our Connect&GO all-in-one management platform (Konnect) is an excellent choice for water parks, family entertainment centers, zoos & aquariums and other attractions of all sizes! Our Konnect platform can help unite omnichannel ticketing, point-of-sale, access control, waivers, cashless payments, and more, into one centralized place to run your business. Our next-generation platform is easy-to-use, highly flexible and cloud-based, meaning you can access your data and make changes to your system from anywhere. Konnect also boasts a quick implementation time—up to 5 times faster than many other systems on the market. Attractions who switch to Konnect can replace up to 10 different operations solutions with just one management platform and save up to 50% on software costs!
If this sounds like a lot to digest, no worries—we've got you covered! Keep reading as we break down the 3 key features of an all-in-one management platform. Learn more about what each feature means and how you can use them to drive revenue at your venue.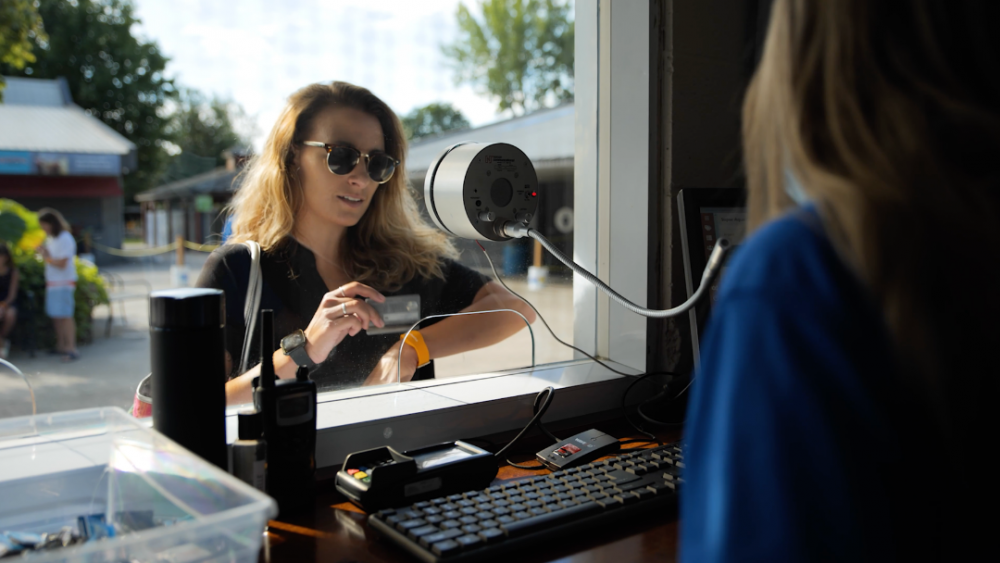 1. Centralized, Real-time Data
A key benefit to an all-in-one management platform is the ability to centralize information in one system. Imagine the possibilities of an omnichannel platform that lets you freely exchange real-time data from these key parts of your business:
eCommerce

Point-of-sale

Food & Beverage

Access Control

Cashless

Payments

Marketing Automation

Group Bookings

Waivers

Photo & Video

Experiential (Gamification)
From transaction history to updated contact information and more, an all-in-one management platform gives your staff access to all the data they need to deliver exceptional guest experiences. This has incredible benefits to your team and allows you to provide a seamless experience to your guests, too. A centralized platform makes it easier for you to sell items, welcome guests, fulfill orders, and nurture strong relationships. With real-time reporting and customized dashboards (and did we mention real-time data?), all available on the cloud, you can easily access the information you need to make powerful business decisions.
Pro tip: Read more about the treasures that await you within your guest data in our recent blog, Harnessing the Full Power of Your Attraction's Guest Data.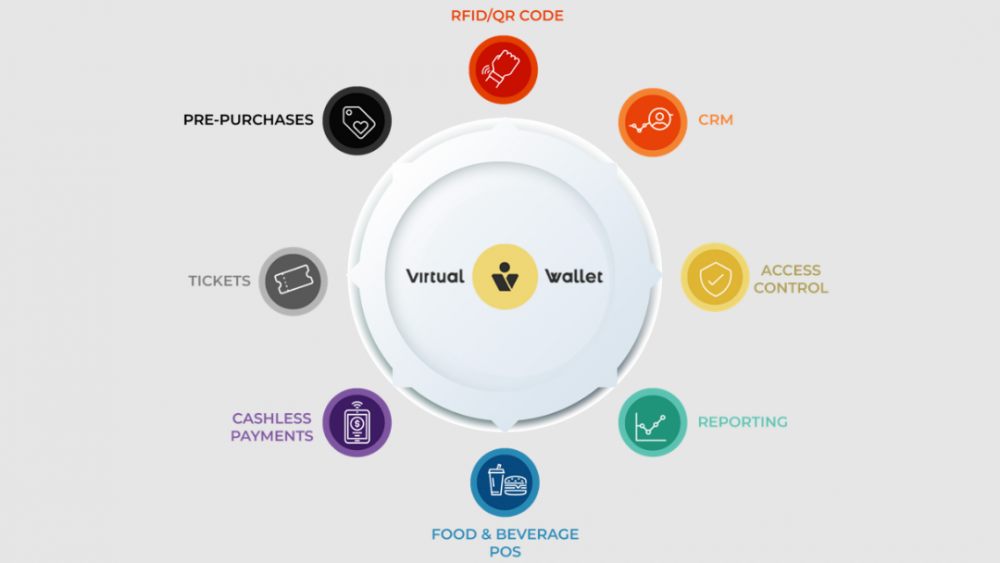 2. Our Proprietary Virtual Wallet

So, how exactly does an all-in-one management platform centralize data? With our Konnect platform, it's through what we call our "Virtual Wallet" technology. A Virtual Wallet is similar to an online banking account or a digital passport. Traditional ticketing systems often lack the functionality of offering a connected guest experience, but with our Konnect Virtual Wallet, you can provide everything a guest needs for their day at your venue, all in one place. Virtual Wallets tie everything together for your guests: tickets, passes, member benefits, contact information, stored waivers, virtual currency, and so much more. Virtual Wallets can be accessed through RFID wearables or a simple QR code, and managed through point-of-sale, kiosk, eCommerce or mobile. Everything on a guest's account can be accessed, preloaded, and prepaid. Guests can preload funds before they arrive to your park or check to see if they have any active member benefits available for their visit. 
With the Virtual Wallet at the heart of our Konnect ecosystem, you can offer your guests a connected experience that unlocks access control, cashless payments, member benefits and more. For example, you can create irresistible bundles that include a set amount of cashless money that guests can store on their Virtual Wallet and easily redeem across your venue's F&B locations. For guests, a Virtual Wallet creates a frictionless experience from start to finish, and for your operations, the Virtual Wallet provides a wealth of guest data and makes it easy to access.
Pro tip: Learn more about our Virtual Wallet technology and explore the benefits in our blog article, What is a Virtual Wallet?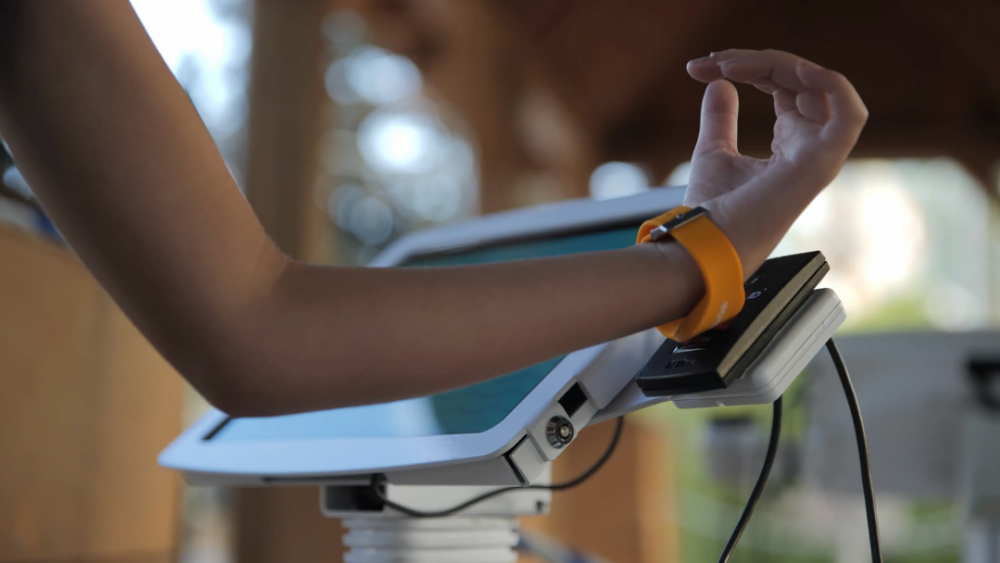 3. A Fully Connected Experience

Building guest loyalty and increasing guest engagement comes in many forms. With an all-in-one integrated management platform, you can deliver frictionless experiences and facilitate stronger customer relationships that help drive revenue and guest loyalty.
Our Konnect all-in-one management platform helps you create a modern and connected experience for your guests across eCommerce, access control, payments and more. Let them reserve everything they need for their visit (including cabanas, lockers, gaming cards and more) and manage cashless balance and account information online—and importantly, make entering your attraction and purchasing items as easy as possible when they're onsite! The impact of a smooth purchase process allows guests to spend more in both pre-arrival and while enjoying your venue. The happier guests are, the more likely they are to spend and return for future visits.
With the real-time data you can collect in Konnect and our powerful marketing automation and CRM features, you can deliver personalized communication that is relevant and engaging. Our integration with ActiveCampaign allows you to automate 1:1 communication to guests across email, text messaging and chat. With real-time data and an easy-to-use interface, you can program highly effective communications based on:
Purchase history
Items purchased (or not purchased)
Date of planned visit
Demographic information
Custom fields
And so much more
Use marketing automation to send helpful information before a guest's visit, including suggested items for purchase that may add value to their experience. For example, if you notice a guest booked multiple tickets for the same day, email them about upgrading to season passes or adding a cabana rental to their cart. Or if you are a family entertainment center, you can offer special packages on your gaming cards or meal deals.
Marketing automation can also be used to help with post-visit communication, including surveys, cashless balance reminders, or special offers (like upgrading your single day ticket to a season pass).
Pro tip: See how Super Aqua Club delivers a fully connected experience with Konnect.
At Connect&GO, we're here to help operators move their business forward with innovative technology. Ready to see how our Konnect all-in-one management platform can help your attraction drive revenue and increase guest engagement, at your venue? Book a demo with us today!