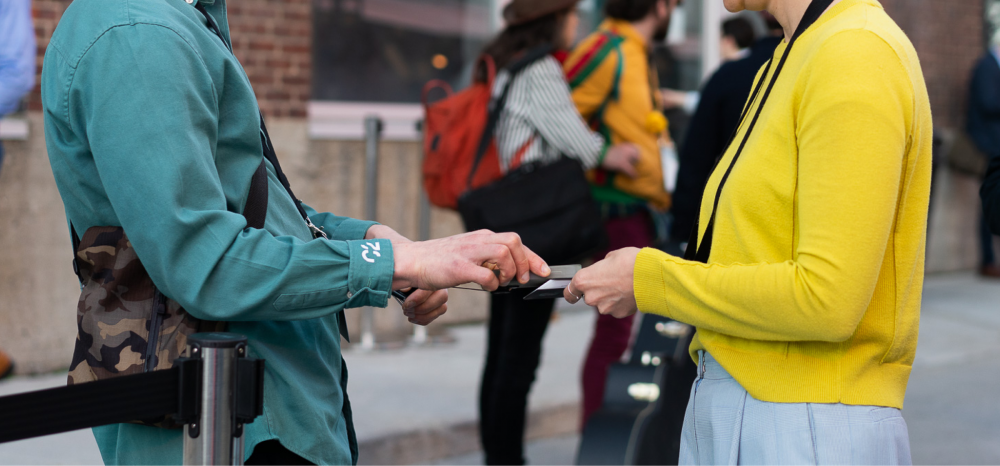 As part of the launch of our management platform, Konnect, we're excited to showcase a new feature: the virtual wallet. This new feature revolutionizes the ticketing system, by offering guests the unique experience of having everything they need for the day, all in one place. The virtual wallet, which is at the center of the Konnect ecosystem, is created when you purchase a ticket in the form of a wristband, RFID card, or even a QR code. With the virtual wallet, you can offer your guests a perfect experience, each time.
What is a Virtual Wallet?
Picture the virtual wallet like an online banking account or a digital passport. It contains all the information of the purchaser and the additional tickets on the account, like their access, privileges, virtual currency, and more. Everything on the account can be accessed, preloaded, and prepaid. When buying tickets to an attraction, all your guests must do is go to your website, purchase their pass, and decide if they want to purchase any add-ons, pre-order items, or deposit money into the account. Then when they show up, all that's left to do is pick up their wristband, and they're ready to play! For frequent customers, it's even easier. They can use their silicone wristband to repurchase a pass online and enter the park right away.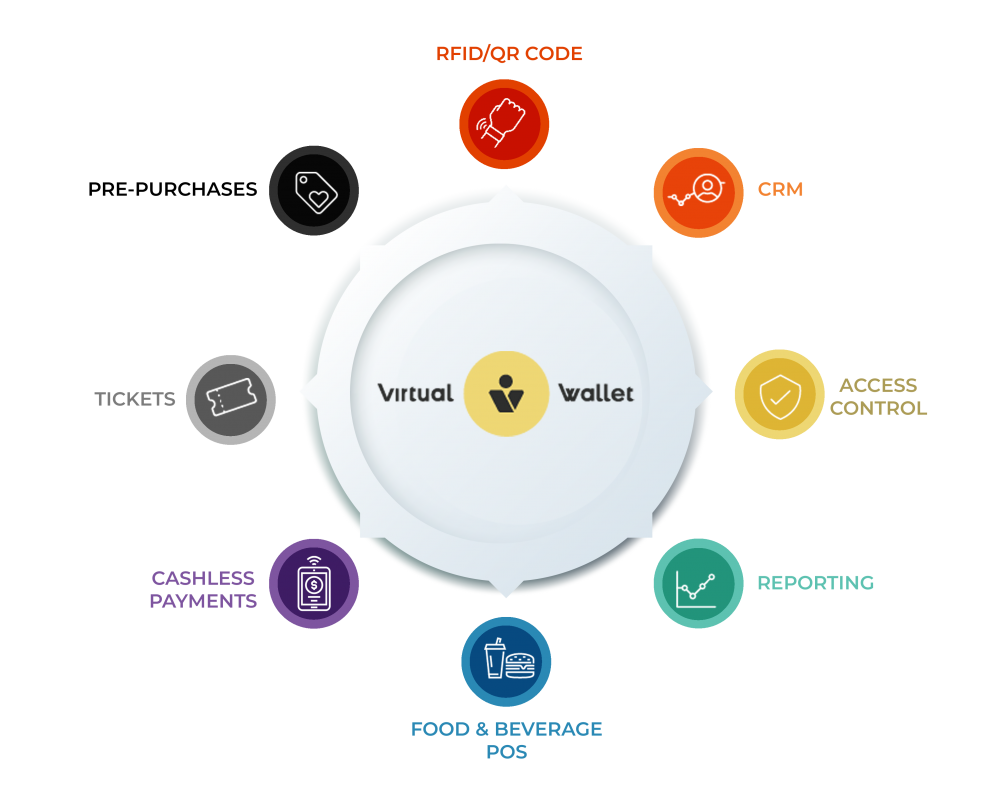 What Can You Access In Your Virtual Wallet?
With our Konnect Virtual Wallet, customers can access:
Tickets
Add-Ons
Pre-Purchase Items
Cashless Payment
Coming soon: Rewards System
With our Play&GO guest experience platform, customers can access
Characters
Badges
Missions
Trivia
Coming soon: Points system
By giving customers the ability to access everything they need in one central place, you can encourage spending and provide for a truly frictionless experience!
The Benefits of Using a Virtual Wallet
Generate Revenue
Our ticketing system generates revenue, rather than costs you. We do this by offering guests the choice of purchasing a reusable wristband for a small fee, which means you generate revenue at each purchase, and the system pays for itself. Additionally, guests can pre-purchase items such as food and drink packages, products at the gift shop, private spaces, and exclusive interactive experiences. By offering the choice to pre-purchase items all on your e-commerce site at the time of ticket purchase, it offers a unique position to upsell and enhance their experience at your attraction.
Gain Invaluable Customer Data – Remove Anonymity
Our virtual wallet technology revolutionizes the ticketing system. Now, you can gain valuable insights on your customer experience, from what they like to do, see, and buy. Rather than just get information from the sole ticket purchaser, you can begin to understand the journey of each of your guests.
Enhance Guest Experiences
Be there at every step of the journey – by truly understanding what your customers want, you can better cater to their needs. Start offering a seamless customer experience from the minute they buy their ticket at home, so your guests can focus on what's important: enjoying every moment.
Coming Soon: Increase Customer Loyalty
Through the visitor account, you can encourage guests to upgrade from a day-pass to a season-pass. The season-pass could offer discounts to different attractions on-site, bonus funds on the account, making it more appealing to be a repeat customer.
More Than a Wristband
With the virtual wallet, it's easier than ever to gain access to information on what your customers really want. From allowing your customers to accurately plan their day before it starts to generating revenue at every ticket sold, the virtual wallet makes it all possible.
Learn more about how you can harness the power of a virtual wallet through our products, Konnect, and Play&GO, and reserve a demo with our team!