Level X Partners with Connect&GO to Launch New FEC Concept in the UK
September 22, 2022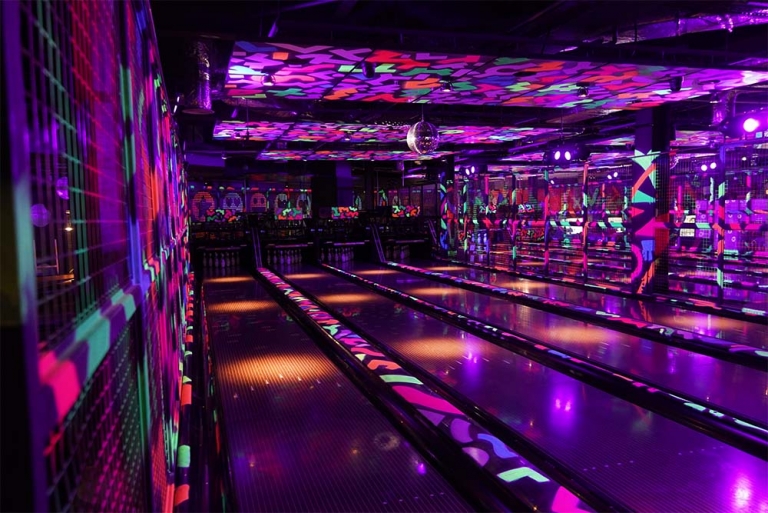 The boutique family entertainment centre company will be using Connect&GO's integrated attractions management platform to power a high-tech guest experience at their new Level X venues.
 
September 22, 2022 – Montreal, Quebec – Connect&GO, a world leader in integrated attractions management solutions and RFID technology, announces their partnership with Level X, an exciting new FEC concept to implement their Konnect all-in-one attractions management platform at their new venues in the United Kingdom.
Using Connect&GO's all-in-one platform, aptly named Konnect, Level X will create a modern experience for their guests using RFID wristbands, cashless technology and self-serve kiosks across both locations. Guests will be able to pre-book activities and purchase tickets online, and then pick up their RFID wristbands at an onsite kiosk. They can then use their wristband to access pre-booked attractions, pay for food and beverage and play arcade games through the Konnect platform's integration with Intercard.
The upscale family entertainment centres, slated to open in Glasgow and Middlesbrough later this month, will offer a high-tech and elevated experience of gaming through interactive and VR elements, including bowling, adventure golf, interactive darts, arcade games and more.
"Technology is a huge part of the Level X experience, so finding an innovative technology partner who can support us in our growth has been key," said Graeme Smith, COO. "Connect&GO's integrated system and next-generation technology has helped us create a modern and efficient experience for our guests and team."
Connect&GO's all-in-one management platform is highly flexible and suitable for attractions of all types, including family entertainment centres, waterparks, zoos, aquariums and more. It provides one central place for attractions to manage their business, connecting eCommerce, point-of-sale, F&B, access control and more into one centralized platform with real-time data.
"We are honored that Level X has chosen us as their partner to help bring their new concept to life," said Dominic Gagnon, Connect&GO CEO. "Their innovative vision in the family entertainment centre space is the perfect partnership for our next-generation technology and we are excited to help them grow!"
To learn more about Connect&GO, visit www.connectngo.com.
About Connect&GO
Connect&GO is a global leader in guest and attractions management technology with the most flexible and easy-to-use operations management platform for the attractions industry. Our all-in-one management platform seamlessly integrates eCommerce, point-of-sale, food & beverage, RFID access control and cashless payments using our Virtual Wallet to give you all your data in one place. We help you drive revenue and maximize guest engagement with valuable data insights all in real-time.  Connect&GO serves amusement and water parks, family entertainment centers, zoos & aquariums, festivals, and live events around the world to integrate easy-to-use wearable technology into incredible experiences.
To learn more, visit: www.connectngo.com
For more details, or to arrange an interview, please contact:
Katie Reilly, Director of Marketing
---