Former Six Flags Director Joins the Connect&GO Team
September 13, 2022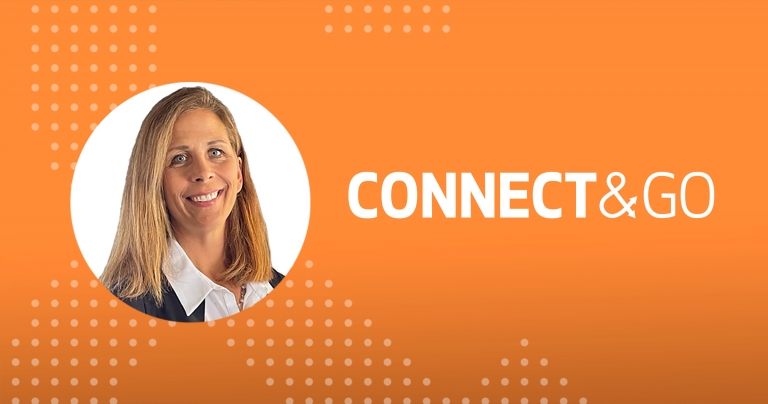 Megan Fulbright brings more than 25 years of waterpark and theme park experience to her new role as Senior Business Development Director.  
 
September 13, 2022 – Montreal, Quebec – Connect&GO, a world leader in integrated attractions management solutions and RFID technology, is thrilled to announce the arrival of Megan Fulbright as Senior Business Development Director. Fulbright brings more than 25 years of experience in the waterpark and theme park industry, including her most recent role as Director of Park Operations for Six Flags Hurricane Harbor in Arlington, Texas. 
As a well-regarded leader in the industry, Fulbright's career has spanned leadership roles in guest services, park operations, security and admissions as well as instructing aquatics teams in her role as Instructor and Instructor Trainer with Jeff Ellis and Associates. Her work has helped lead teams to top ratings in Safety Excellence for nearly two decades. In her spare time, Fulbright is a dedicated community member who serves as Chairman of the Board of Directors for the Arlington/Mansfield Metro YMCA and the Board of Directors of Trinity Community Foundation. 
"I'm thrilled to be joining a team who is so passionate about revolutionizing the amusement industry!" said Fulbright. "Connect&GO's management platform is changing the operator and guest experience from beginning to end. As someone who has lived through many of the pain points that operators experience, I am truly excited to help play a small role in someone else's success and to make their job just a little bit easier."   
Connect&GO has made several key hires in the past year, starting with former Accesso and ProSlide executive Tara Morandi last October, continuing with several strategic hires in early 2022, and most recently, with Ted Molter, former CMO at San Diego Zoo joining the team as Senior Business Development Director. 
"As we continue to expand into the United States and Europe, having the right people on our team who can truly understand the needs of attractions operators is fundamental," said Tara Morandi, Senior Vice President of Sales and Marketing. "Megan has vast knowledge about the waterpark and theme park operator experience and is incredibly well respected in the industry. We couldn't be more excited to welcome her to the team!"  
To learn more about Connect&GO, visit www.connectngo.com. 
About Connect&GO 
Connect&GO is a global leader in guest and attractions management technology with the most flexible and easy-to-use operations management platform for the attractions industry. Our all-in-one management platform seamlessly integrates eCommerce, point-of-sale, food & beverage, RFID access control and cashless payments using our Virtual Wallet to give you all your data in one place. We help you drive revenue and maximize guest engagement with valuable data insights all in real-time.  Connect&GO serves amusement and water parks, family entertainment centers, zoos & aquariums, festivals, and live events around the world to integrate easy-to-use wearable technology into incredible experiences. 
To learn more, visit: www.connectngo.com 
For more details, or to arrange an interview, please contact: 
Katie Reilly, Director of Marketing 
---