Connect&GO announces the addition of a former San Diego Zoo executive to cultivate business growth in the United States
August 11, 2022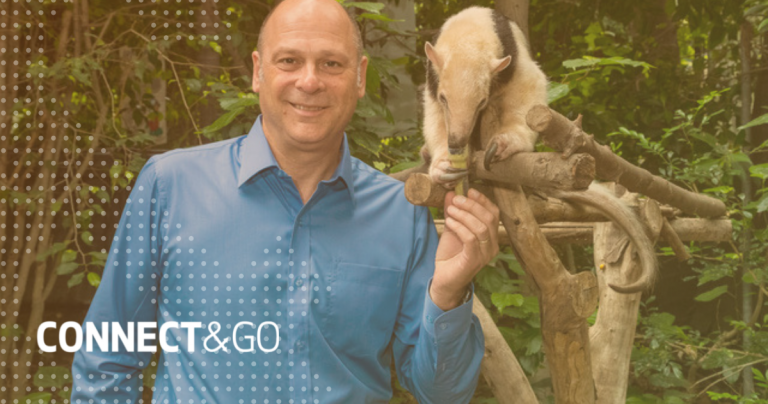 Ted Molter is joining the Connect&GO team as Senior Business Development Director.
August 11, 2022 – Montreal, Quebec – Connect&GO, a world leader in integrated attractions management solutions and RFID technology, is pleased to announce the addition of Ted Molter, former Chief Marketing Officer at San Diego Zoo Wildlife Alliance, to their growing team. Molter brings more than 30 years of experience in zoos, aquariums and the attractions industry to his new role as Senior Business Development Director at Connect&GO. 
Molter's career has spanned leadership roles at both San Diego Zoo and SeaWorld Ohio. He is a current IAAPA Board Member and has provided leadership and service as an active member of the Association of Zoos and Aquariums, the San Diego Tourism Authority, Visit California and the California Travel Association. 
"We are thrilled to welcome Ted to the Connect&GO team as we continue our expansion into the United States and beyond," said Tara Morandi. "Ted brings an incredible amount of passion and expertise in helping zoos and aquariums grow their revenue, and he will be a huge asset to our team." 
Most recently, Molter has served as a consultant collaborator after his roles as Chief Marketing Officer and Director of Marketing for San Diego Zoo Global (now San Diego Zoo Wildlife Alliance), where he served for a combined 22 years. Some of his accomplishments during his tenure include leading the marketing team through a successful re-structuring garnering over $80 million in annual sales revenue and significant cost savings, as well as leading an organization-wide re-brand resulting in increased awareness and donations. 
"Connect&GO has an outstanding company culture and a truly revolutionary product that can change the future of zoos and attractions management," said Molter. "Their Konnect all-in-one management platform presents a unique opportunity for zoos to step into the future of attractions management, and I'm excited to help them embrace the full potential of their operations." 
Connect&GO serves water parks, zoos, aquariums and attractions around the world with integrated technology solutions enabling them to grow their business through connected systems and seamless integrations. Their all-in-one management platform, aptly named Konnect, unifies eCommerce ticketing, point-of-sale, access control, F&B and more using Virtual Wallets to give operators all of their data in one place. Most recently, they signed a 3-year partnership agreement with Quebec-based Parc Safari.  
Additionally, the company is known for their innovative use of RFID technology that helps maximize guest engagement, as seen at Granby Zoo.  
"We strive to hire team members who truly understand the needs of the clients we serve," said Dominic Gagnon, CEO of Connect&GO, "With Ted joining our team, we are excited to strengthen our foothold in the zoos and aquariums market and really understand what matters most to these clients, so we can help them succeed in the best possible way." 
To learn more about Connect&GO, visit www.connectngo.com.  
About Connect&GO 
Connect&GO is a global leader in guest and attractions management technology with the most flexible and easy-to-use operations management platform for the attractions industry. Our all-in-one management platform seamlessly integrates eCommerce, point-of-sale, food & beverage, RFID access control and cashless payments using our Virtual Wallet to give you all your data in one place. We help you drive revenue and maximize guest engagement with valuable data insights all in real-time.  Connect&GO serves amusement and water parks, family entertainment centers, zoos & aquariums, festivals, and live events around the world to integrate easy-to-use wearable technology into incredible experiences. 
To learn more, visit: www.connectngo.com 
For more details, or to arrange an interview, please contact: 
Katie Reilly, Director of Marketing 
---