Connect&GO announces new groundbreaking integrated reporting tool to unleash the power of business intelligence to the attractions industry!
November 6, 2023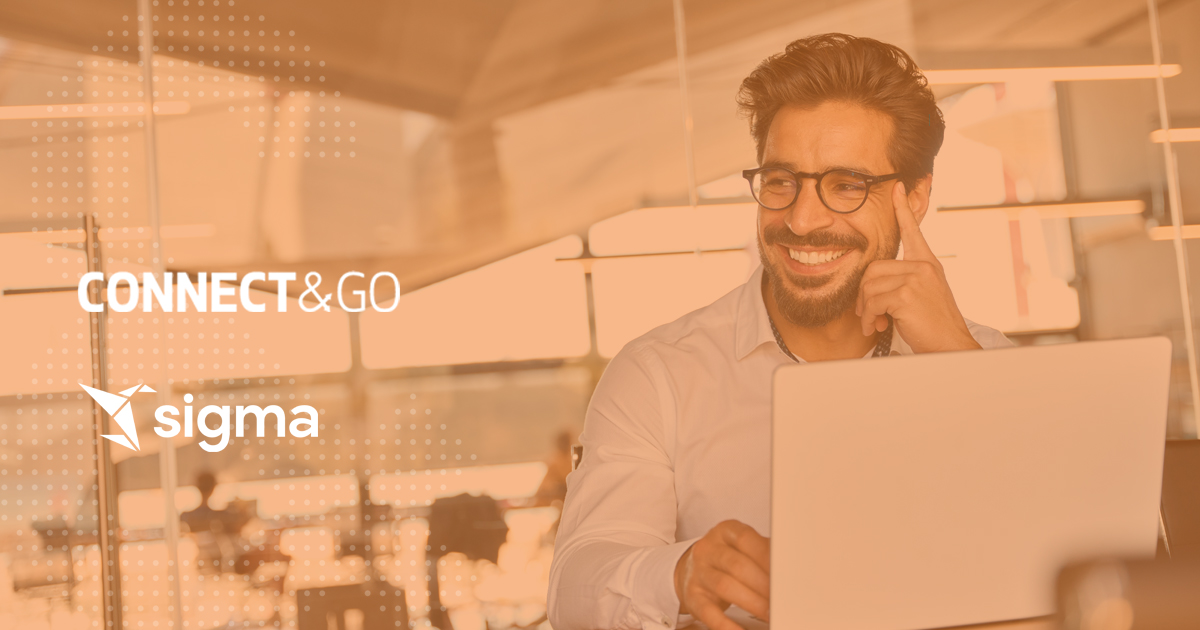 With real-time data and intuitive dashboards, the new Connect&GO reporting tool, powered by Sigma, ushers in a new era of productivity and data insights.
November 6, 2023 – Connect&GO, the global leader in integrated technology for the attractions industry, has joined forces with Sigma, a trailblazer in cloud-based analytics, to unveil their groundbreaking new integrated reporting tool. This powerful collaboration harnesses the dynamic potential of real-time data, intuitive dashboards and a completely unified platform to propel the attractions industry into a new era of operational excellence.
Connect&GO's innovative reporting tool seamlessly unifies Sigma's advanced analytics with its fully integrated operations management platform (Konnect) to deliver self-service business intelligence for their clients. By providing an intuitive and unified real-time data interface, this tool simplifies reporting processes, allowing operators to delve into robust data insights effortlessly. 
This integration not only revolutionizes data accessibility but will also significantly save operators valuable time in their daily operations. By streamlining reporting processes, operators can focus on what truly matters – enhancing guest experiences and growing their business. 
Moreover, this groundbreaking integration brings advanced business intelligence capabilities to an industry where it was traditionally deemed too expensive. Connect&GO and Sigma's collaborative effort democratizes access to cutting-edge analytics, ensuring that operators of all sizes can harness the power of data-driven decision making. This move marks a pivotal moment, empowering attractions operators to leverage technology previously considered out of reach. 
"Data is only valuable to operators if they can actually use it," said Connect&GO Senior Vice President of Sales and Marketing, Tara Morandi. "Our powerful new reporting tool provides operators with all the data they need to make impactful business decisions in real-time and without the need of a data analytics team to understand it."  
With the new Connect&GO reporting tool, operators can quickly view a snapshot of their business performance and drill into specifics through flexible and easy-to-navigate dashboards. Connect&GO reporting automatically aggregates all data from its integrated management platform in real-time, including transactions from eCommerce, point-of-sale, F&B, retail and rentals, as well as data from access control scans, cashless payments and more.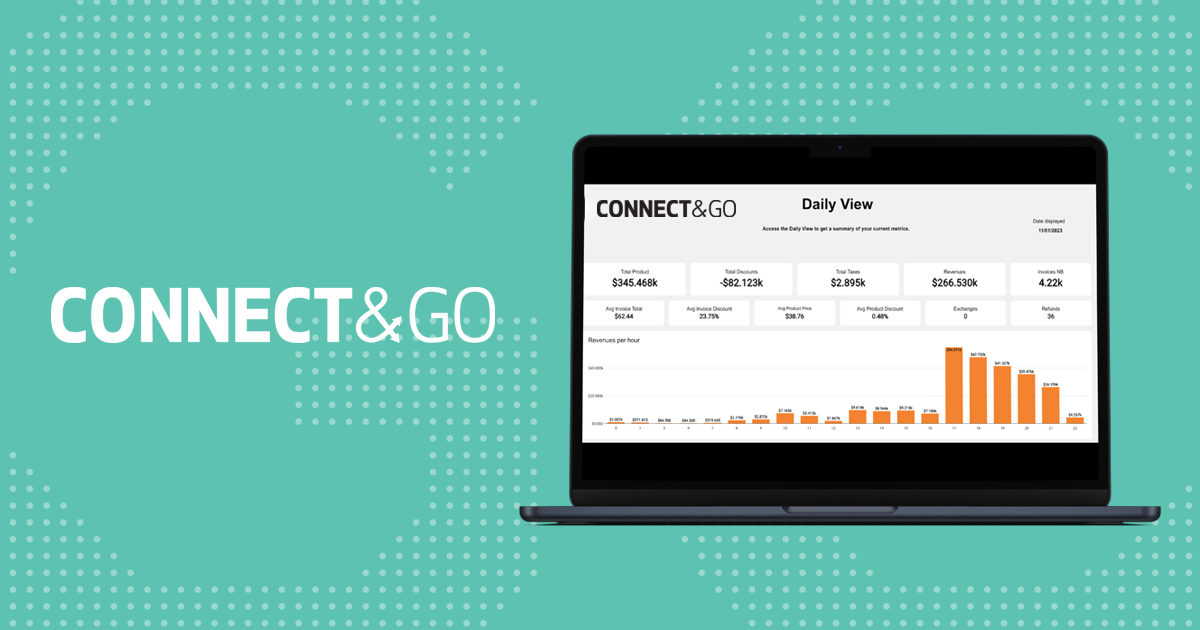 Operators will be able to view dashboards on revenue, access control, finance and cashless trends as well as a daily summary report that includes KPIs. Additionally, they can easily upload data sets, such as forecasts and projections from various other systems, and compare them in real-time against actual data, including budgets. The live data and insights empower them to explore the granular details of their business to solve day-to-day problems, elevate guest experiences, and more accurately, plan for the future. With these capabilities, attractions can increase guest satisfaction, enhance collaboration and relieve pressure on onsite teams, while ultimately driving new revenue streams. For example, with better data, park management can predict attendance, dial staffing up or down, and ensure they have appropriate retail, food, and beverage inventory to create a satisfying experience for their guests. 
"In our quest to find the right solution for our clients, it was important for us to work with a partner who could make this as easy and frictionless as possible," said Marc-Andre Dube, Head of Product, Connect&GO. "Creating our new reporting tool with Sigma's advanced embedded analytics technology will help us empower our customers by giving them real-time insights into park attendance, food sales and revenue without needing to navigate multiple platforms. With an optimized workflow and robust reporting insights, our clients will be better equipped to serve their business and their customers, year-round." 
"Together with Connect&GO, we are empowering attractions operators to freely access and leverage the valuable business intelligence at their disposal," said Mike Palmer, Sigma CEO. "The enormous amount of data that is easily accessible through their Connect&GO dashboard enables them to build forecast models and leverage live scenarios to accurately map the future and consistently provide their guests with top-notch experiences."  
Compared to legacy technology platforms that keep data isolated and operations fragmented, Connect&GO's cutting-edge solution, Konnect, is a truly integrated system that enables operators to oversee every aspect of their business seamlessly. The platform uniquely provides operators with real-time data, facilitating effortless management of eCommerce, point-of-sale, access control and cashless payments through proprietary Virtual Wallet technology. With its flexible interface and connected RFID wearables, Konnect empowers operators to curate premium guest experiences that drive revenue and enhance engagement.
Sigma has become a go-to cloud analytics platform, growing significantly over the past year and receiving numerous awards, including Snowflake BI Partner of the Year 2023. Its success is attributed to its mission to remove traditional barriers to data access and empower business users to reap maximum value from their live data without the need for technical expertise. Its users can directly access and manage data stored in a cloud data warehouse without data team involvement. Using a familiar, intuitive interface, they can easily explore data and test different scenarios, gaining new insights and needed context for decision-making.
Connect&GO will be demoing the new Connect&GO reporting tool at the 2023 International Association of Amusement Park and Attraction (IAAPA) Trade Show from November 14-17, in Orlando and operators are encouraged to book an appointment to reserve their meeting time in advance. For information about Sigma, visit SigmaComputing.com. 
About Connect&GO  
Connect&GO is the leading global provider of integrated technology and RFID solutions for the attractions industry. Our flexible operations management platform seamlessly integrates eCommerce, point-of-sale, food & beverage, RFID, access control and cashless payments using our proprietary Virtual Wallet technology to give you all your data in one place. We help you drive revenue and maximize guest engagement with valuable data insights all in real-time. Connect&GO serves amusement and water parks, family entertainment centers, zoos & aquariums, and other attractions around the world, helping to integrate easy-to-use wearable technology into incredible experiences. To learn more, visit: www.connectngo.com  
About Sigma 
Sigma is a cloud analytics platform that uses a familiar spreadsheet interface to give business users instant access to explore and gather insights from their cloud data warehouse. It requires no code or special training to explore billions of rows, augment with new data, or perform "what if" analysis on all data in real-time. For more information, visit SigmaComputing.com. 
---