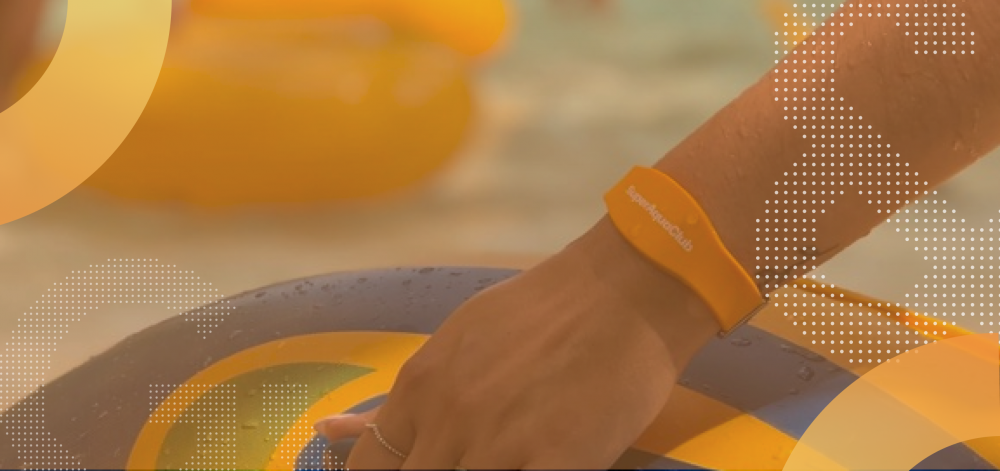 Guest data is one of the most powerful assets that an attraction can have, but it can often be a struggle to leverage it to its fullest potential. During our May IAAPA Education webcast, "Driving Revenue and Transforming ​Your Operations with Unified Data: Strategies for Success with ​Connect&GO and Super Aqua Club," Connect&GO Co-Founder Anthony Palermo and Super Aqua Club Co-Owner and President Nadine St-Amant discussed best practices for using data and presented tips for how attractions can increase revenue and guest satisfaction. Watch the full recording here or keep reading for our key recommendations.
1. Best practices for data collection
When it comes to data, many operators focus on the data they can access at the beginning and the end of the sales cycle. In reality, data is present in every interaction your guests have with your attraction. With an all-in-one attractions management platform like Konnect from Connect&GO, your attraction can not only capture guest data at every touch point, but also effectively leverage the data to keep guests engaged and satisfied during their visit. Don't let your data sit in silos! Make sure your systems talk to each other so your operations can collect and utilize real-time data with Connect&GO.
Watch the recording to learn more best practices for data collection.
 
2. Consider the traveler's cycle in your strategy
The Traveler's Cycle is a model that can help you consider your guests' mindset, motivates and what influences them. This helps your venue's marketing efforts align with the correct phases of purchase for your guests—with less effort. In our webinar, Nadine introduces the Traveler's Cycle and discusses the role that your venue can play in that process.
Watch our webinar to learn how to apply the traveler's cycle to your data collection strategy and KPIs.
 
3. Seamlessly collect data using RFID
Utilizing RFID technology creates a smoother guest experience that can help increase guest satisfaction and spending. RFID also gives you access to real-time data that helps you identify patterns in guest behavior, empowering you to make quick decisions that help you leverage your staff more effectively. RFID can take the form of many different medias like a wristband or a card, so you can choose what works best for you!
Watch our full recording to learn more tips for using RFID to collect guest data.
 
4. Personalize your marketing communications with automation
How are you utilizing data to create personalized communications? According to research completed by Epsilon.com, 80% of respondents prefer personalized experiences and 90% indicate that they find personalization appealing. However, an Experian Study showed that 78% of brands find it difficult to launch personalized campaigns.
Empower your staff with the data then need to keep up with the growing expectations of guests when it comes to personalized communication. Using RFID to seamlessly collect data from your guests gives your marketing team the ability to segment your audience in a plethora of different ways.  With Connect&GO's integration with ActiveCampaign, marketing automation becomes a breeze! With real-time data and marketing automation, you can increase revenue while saving your marketing team hours of time! Learn more ideas for creating personalized communications, including examples of campaigns that Super Aqua Club has run, by watching the full recording here.
 
5. Drive Revenue with Cashless Technology
Cashless technology is a great way to make it easier for your guests to experience your attraction, leading to more enjoyable visits and increased per-cap spending. Cashless technology works on multiple forms of media (RFID & QR codes), depending on what your venue is using. Using a system that gives you real-time data, you can create special promotions using cashless technology (for example, sending passholders $5 in cashless funds) that are engaging and result in higher revenue.
Watch our webinar for more examples of how you can drive revenue with cashless technology.
Special thanks to IAAPA, Program Manager of Global Professional Development, Bethany Graham for her support during the development of this webcast. And of course, a big thank you to our wonderful presenters, Anthony Palermo and Nadine St-Amant! Interested in learning more about how our all-in-one attractions management platform can move your business forward? Book a demo with our team today!