Le Rond-Point Milieu de jeux partners with Connect&GO to create a seamless guest experience
March 28, 2023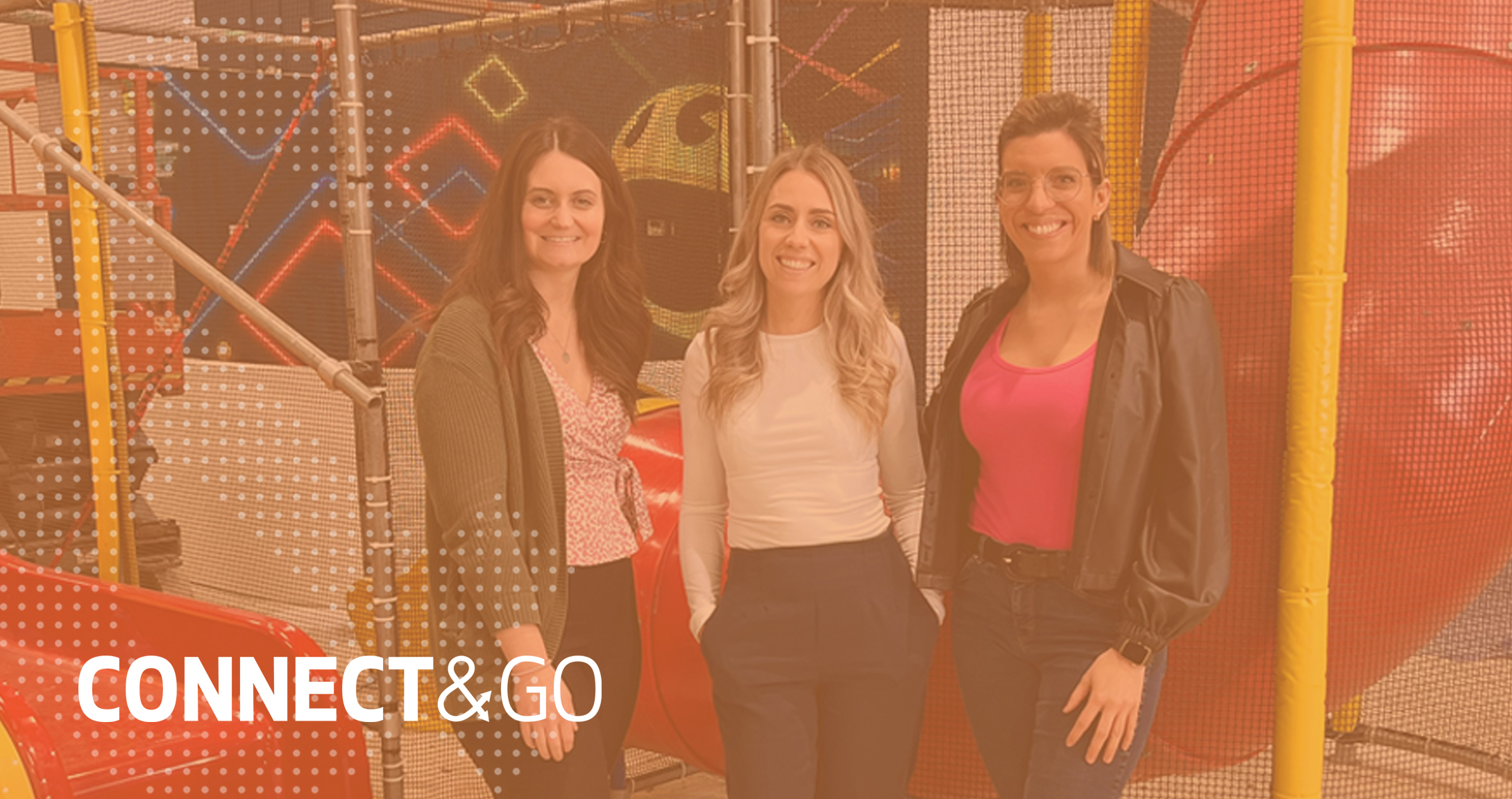 The new Quebec-based family entertainment center will be using Connect&GO's integrated all-in-one management platform for eCommerce, point-of-sale, access control and more. 
March 28, 2023– Montreal, Quebec – Connect&GO, a world leader in integrated attractions management solutions and RFID technology, announces a new partnership to provide their Konnect all-in-one management platform to Le Rond-Point Milieu de jeux, a brand new family entertainment center opening in Quebec this spring.  
Le Rond-Point is a modern playground for the whole family with a variety of attractions for young kids including play structures, slides and more. The FEC was conceptualized by three moms and entrepreneurs (who co-own Quebec's Halte Construction Company) as a place that would allow children to make lasting memories while having fun in a safe and worry-free environment. It plans to offer daily, monthly & annual passes, a video game area in collaboration with Arcade Mobile, birthday parties, day camps, a cafeteria with a dining room and a gift shop.   
Le Rond-Point will be using the Connect&GO platform, aptly named Konnect, for eCommerce ticketing (including add-ons), point-of-sale, F&B and retail. When guests arrive at Le Rond-Point, they will use their mobile phone to scan in with a QR code. The QR code will house all of the credentials that the guest has purchased for the day, including admission and any add-ons such as workshops or arcade packages.  
"We want to create a hassle-free experience for our guests from purchasing online to entering our venue," said Myriam Campeau, Co-Founder and Director of General Happiness at Le Rond-Point. "The Connect&GO platform is easy to use and feature-rich. It offers everything we need to drive online sales and offer a smooth on-site arrival."  
Konnect is a cloud-based all-in-one management platform that unifies data from over 10 different sources to create a modern and connected ecosystem. Using proprietary Virtual Wallet technology along with RFID wearables or simple QR codes, the Konnect platform seamlessly combines eCommerce ticketing, point-of-sale, food & beverage, RFID access control and cashless payments into one centralized and easy-to-use system with real-time data.  
"We are thrilled to partner with Le Rond-Point to help them create a frictionless guest experience and drive revenue," said Dominic Gagnon, CEO of Connect&GO. "We are dedicated to helping our clients simplify operations and maximize guest engagement with our next-generation technology." 
About Connect&GO 
Connect&GO is a global leader in RFID and integrated attractions management technology with the most innovative and flexible operations management platform for the attractions industry. Our all-in-one management platform seamlessly integrates eCommerce, point-of-sale, food & beverage, RFID access control and cashless payments using our Virtual Wallet?to give you all your data in one place. We help you drive revenue and maximize guest engagement with valuable data insights all in real-time. ​Connect&GO serves amusement and water parks, family entertainment centers, zoos & aquariums, festivals, and sporting events around the world, helping to integrate easy-to-use wearable technology into incredible experiences. 
To learn more, visit: www.connectngo.com 
For more details, or to arrange an interview, please contact: 
Katie Reilly, Director of Marketing 
---