Connect&GO Unveils the Future of Attractions Management Technology with New Website
June 28, 2022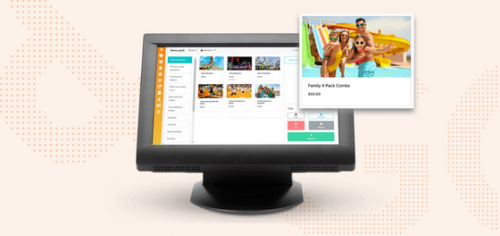 June 28, 2022 – Montreal, Quebec – Connect&GO, a world leader in integrated attractions management solutions and RFID technology, announces the launch of their new website at www.connectngo.com. The new website includes in-depth product information, blogs and customer success stories from attractions around the world who have transformed their operations using Connect&GO's next-generation all-in-one management platform, aptly named Konnect.   
"We are thrilled to unveil our new website to help attractions operators understand the potential that a truly integrated platform can bring to their business," said Tara Morandi, Senior Vice President of Sales and Marketing at Connect&GO. "While Connect&GO is a newer player in the attractions industry, we have over 10 years of experience in RFID and access technology and we're excited to bring that to the market." 
The new connectngo.com is structured so that visitors can explore the possibilities of uniting 12 different areas of attractions management that are traditionally siloed, including eCommerce Ticketing, Point-of-Sale, F&B, Cashless Payments, Marketing & CRM, Waivers, Parties & Group Booking and more—all features of the Konnect all-in-one management platform. Visitors can preview the Konnect product, learn new ideas for driving revenue across blog articles and videos, and view success stories including written and video content from amusement parks, water parks, family entertainment centers and more.  
Visitors can also learn about Connect&GO and the company's history which includes nearly a decade of helping venues embrace cutting-edge technology to transform the visitor experience—first with over 800 live event partners and then transitioning to permanent installations including water parks, zoos, family entertainment centers and attractions in the United States, Canada, and Europe.   
"We know that embracing cutting-edge technology can be intimidating, but at Connect&GO we are dedicated to making it simple," said Dominic Gagnon, CEO of Connect&GO, "Connected systems are the future of attractions tech, and there's no reason to wait, because we're here to help our clients drive their businesses forward now."  
Learn more at www.connectngo.com.  
About Connect&GO 
Connect&GO is a global leader in guest and attractions management technology with the most flexible and easy-to-use operations management platform for the attractions industry. Our all-in-one management platform seamlessly integrates eCommerce, point-of-sale, food & beverage, RFID access control and cashless payments using our Virtual Wallet to give you all your data in one place. We help you drive revenue and maximize guest engagement with valuable data insights all in real-time.  Connect&GO serves amusement and water parks, family entertainment centers, zoos & aquariums, festivals, and live events around the world to integrate easy-to-use wearable technology into incredible experiences. 
To learn more, visit: www.connectngo.com 
For more details, or to arrange an interview, please contact: 
Katie Reilly, Director of Marketing 
---