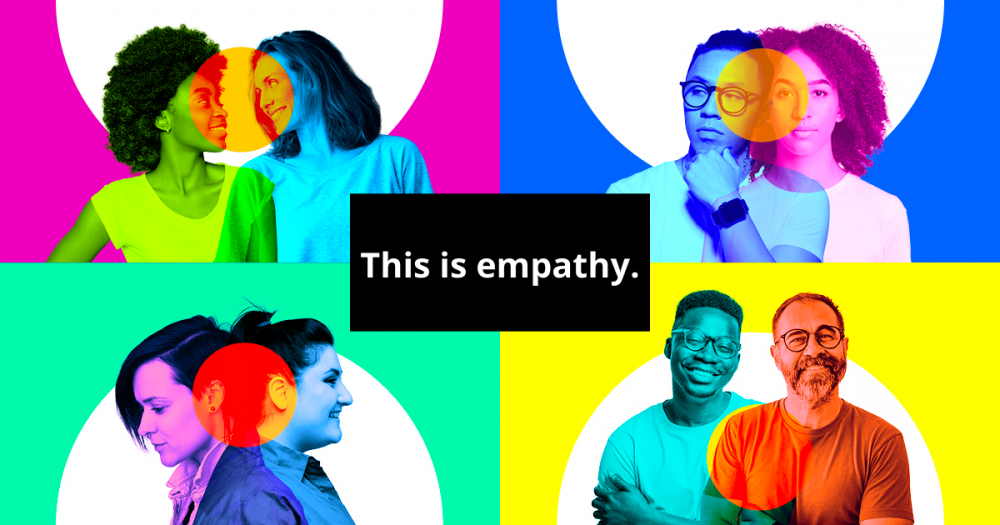 Whether you are based in Canada or the United States, mental health remains a topic that many people find difficult to openly talk about, often for fear of being judged. Following the pandemic, it's clear that empathy can go a long way in helping coworkers, friends, and loved ones feel heard. At Connect&GO, it's important for our team to have open conversations about mental health, as we prioritize the physical and mental wellbeing of our team members above all else.  
We were honored to participate in the annual Canadian Mental Health Association's Mental Health Week from May 2-8, 2022. The theme this year was learning to use empathy and kindness to help dismantle the stigma around mental health.  Before leading their own sessions with our team during the week, Connect&GO Co-Founders Dominic Gagnon and Anthony Palermo shared their own experiences and perspectives on the importance of prioritizing mental health with us in an interview.  
 
Why is focusing on mental health important to you? 

"Focusing on your mental health is by far the most important opportunity to live a fuller and more balanced life. Through awareness and mindful practices, we can participate in an environment of balance and stability," said Anthony. "As entrepreneurs, we have the obligation to counterbalance the pressures we impose on our team to accomplish extraordinary things with an understanding of how stretches of calm, focused breathing and disconnection allows our people to lead fuller lives," he added, "Mental health is a cause that we want to demystify and create an open forum to exchange and share how we deal with our challenges."
"Mental health is an especially important subject for me," shared Dominic. "Since a very young age I have always felt different, but it wasn't until I was 23 that I met with a mental health professional. They helped me better understand myself and have helped me work on the way that I react in different situations. Unfortunately, there is still far too much prejudice about mental health and it's our job to do whatever we can to change this." 
 
What is something that people don't understand about mental health?

"Most people don't realize that mental health issues are quite common. In fact, bipolarity, anxiety, and depression are in all of us. It's just that we have different levels of each that are triggered by different things," said Anthony.
"When we're physically sick, most people usually won't hesitate to pursue medical or professional attention," said Dominic. "However, when we are struggling mentally, we will often postpone the decision to consult a professional for as long as possible. Balanced mental health takes daily effort not just something to address when you feel bad," he added. "I meet with my therapist every 2 weeks. Not because I am not well, but because it helps give me a different perspective on things.  
 
How can business leaders build a culture that supports the mental health of their employees?

"By keeping an open exchange about mental health and exercising the practice of demystification," Anthony shared.
"I think it comes down to openness and communication. No one should feel embarrassed to ask for time off to improve their mental health. We shouldn't be prejudiced about anxiety, depression, ADHD, or any other subject pertaining to mental health. Yet still too often, the workplace passes judgment on someone who suffers from exhaustion," said Dominic.
 "It's important for business leaders to provide a safe space," he continued, "and to also offer employees options that include psychological help. It's not just about helping our employees adapt to traditional working conditions. It's up to leadership to build a corporate culture where everyone can perform at their best." 
 
What are some actions we can take in our day-to-day lives (or long-term) to support the mental health of one another?

"Open dialogue about mental health is important and can be done daily, as can meditation, mindfulness practices and encouraging others," Anthony suggested.
"There are a lot of things that can be done, but it is also specific to each person and each personality," added Dominic, "However, the first step is to really take an interest in the wellbeing of others and to be genuinely attentive when asking someone: 'how are you?' Too often, we don't really listen to the answer. Demonstrating openness, empathy and sincerely listening to others is certainly the first step."
Thank you to our Co-Founders, Dominic and Anthony, for sharing their experiences with mental health, as well as the resilience they have built to overcome challenges and their learnings and tools they have acquired throughout the years. At Connect&GO, we will continue to develop, cultivate, and practice empathy within our team to humanize mental health, and we hope that you feel inspired to do the same. Learn more about our company here or connect with us on LinkedIn!