Connect&GO expands into France with Ticketmaster France and France Billet integrations
July 5, 2023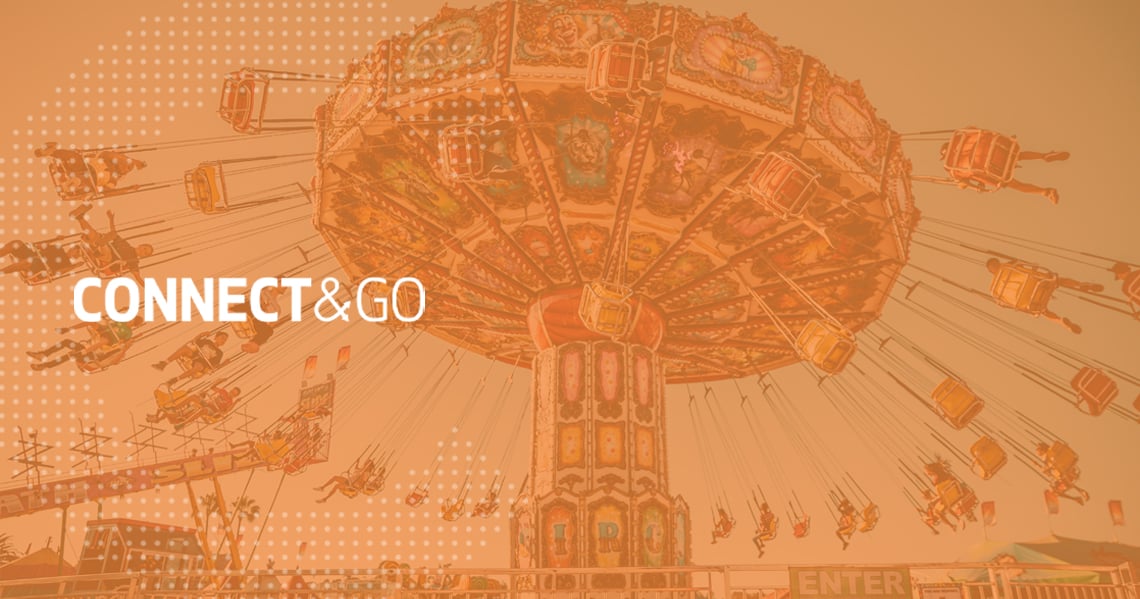 Attractions in France can tap into the power of completely integrated eCommerce ticketing for a seamless onsite experience.
July 6, 2023– Connect&GO, a world leader in RFID and integrated attractions management technology, announces two new partnerships in France. Its Konnect all-in-one platform is now integrated with Ticketmaster France and France Billet, both leading ticketing companies in the French market. This new integration brings together the power of France Billet's and Ticketmaster France's extensive distribution networks with the highly flexible Konnect all-in-one management platform to create a seamless on-site experience for operators and guests alike.  
Whereas many third-party ticket sales rely on vouchers that a guest must exchange prior to entering an attraction, through this new integration, attractions operators can now sell a live ticket from their inventory in Konnect that is immediately recognized by access control. This eliminates wait times and unnecessary transactions for front-line team members while providing sales information in real-time.  
"We are thrilled to support our clients in Europe with this exciting new integration that helps simplify operations while connecting them with new opportunities to drive revenue," said Myriam Blanchette, Director of Customer Success of Connect&GO. "We are dedicated to helping our clients create frictionless experiences that minimize wait times and maximize happiness from the moment a guest arrives." 
With the real-time reporting tools in Konnect , operators will also be able to track each ticket or season pass sold for better reconciliation at the end of their reporting period. This helps ensure accurate payment and reduces the risk of manual accounting errors.  
The integration will go live at several Connect&GO client sites in France this summer with more expected in the coming months.  
"Our technology is ever evolving to meet the needs of our user base, and this is only the beginning of new opportunities to help our clients connect with third-party resellers in the easiest way possible," added Marc-André Dubé, Director of Product at Connect&GO. 
Compared to legacy technology that is disconnected and keeps data siloed and difficult to access, the Konnect all-in-one attractions management platform provides a single, integrated system that empowers operators to run all aspects of their business from one place. With real-time data and a truly integrated system for eCommerce, point-of-sale, access control, cashless payments and more, the Konnect platform works with RFID wearables to create premium experiences that drive revenue and maximize guest engagement while giving attractions the flexibility to access their data from anywhere. 
Connect&GO recently announced their latest mobile point-of-sale product (Konnect Mobile POS) in partnership with Adyen as well as the development of their AI-driven traffic prediction and dynamic pricing engine.
About Connect&GO 
Connect&GO is a global leader in RFID and integrated attractions management technology with the most innovative and flexible operations management platform for the attractions industry. Our all-in-one management platform seamlessly integrates eCommerce, point-of-sale, food & beverage, RFID access control and cashless payments using our Virtual Wallet to give you all your data in one place. We help you drive revenue and maximize guest engagement with valuable data insights all in real-time. Connect&GO serves amusement and water parks, family entertainment centers, zoos & aquariums, festivals, and sporting events around the world, helping to integrate easy-to-use wearable technology into incredible experiences. 
To learn more, visit: www.connectngo.com 
For more details, or to arrange an interview, please contact: 
Katie Reilly, Director of Marketing 
---