Connect&GO announces AI traffic prediction engine: a real crystal ball for the attractions market
May 30, 2023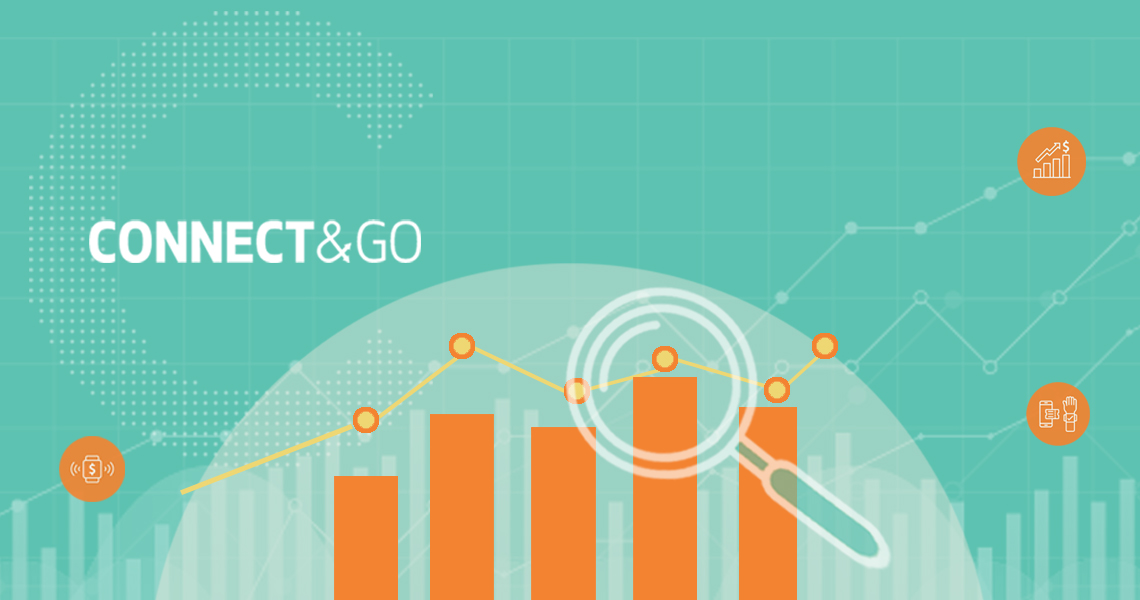 For nearly two years, Connect&GO has been quietly working with a team of data scientists and tourism industry players to build the world's most advanced traffic prediction and influence platform for the attractions industry.
May 31, 2023– Montreal, Quebec – Connect&GO, a world leader in integrated attractions management solutions and RFID technology, announces their revolutionary new product for the attractions industry: Konnect AttendX. AttendX uses the latest in artificial intelligence (AI) technology to help operators make informed operational decisions that help drive revenue and maximize efficiency. 
Created in partnership with Moov AI, a major player in the artificial intelligence industry, and fully integrated with the Konnect all-in-one management platform, AttendX comprises two components: Konnect Predictor and Konnect Smart Pricing.  
Konnect Predictor is a predictive traffic engine using artificial intelligence that helps attractions optimize their operations by providing attendance forecasts several days in advance. 
"In our discussions with park operators, we've found that many are quick to cite the labor shortage as one of their biggest problems," said Dominic Gagnon, Connect&GO CEO.  "In exploring this more, we quickly realized that, beyond the lack of human resources, it is the optimization of these resources that can be problematic. If operators could more accurately predict traffic, it could solve this issue tremendously." 
Indeed, most attractions today plan their operations more or less intuitively, for lack of the tools that would allow them to accurately predict the number of visitors several days in advance. In some cases, this can be between 500 people and more than 8,000 people for the same day.     
"The majority of attractions today plan the number of employees based on an average number of visitors. If there are more visitors than expected, the customer experience is affected, if there are fewer, the company loses money by having too many employees" mentioned Myriam Blanchette, Director of Customer Success at Connect&GO. 
With Konnect Predictor, attractions can now optimize their operations, whether by creating appropriate staffing schedules, predicting food sales, purchasing the right amount of inventory and more. These insights can be used to enhance marketing and advertising campaigns and pricing strategy, helping to drive revenue and increase ROI. and more. The platform uses a proprietary AI algorithm to make its predictions, factoring in weather forecasts, holidays, school schedules, historical data and booking trends. 
Konnect Smart Pricing offers a dynamic pricing solution that uses the AI data from Predictor to optimize revenue and traffic. Whether demand is high or low, Konnect Smart Pricing makes it easy for operators to modify pricing so they can maximize their revenue and meet attendance goals. In one simple step, operators can indicate their desired average price for general admission tickets, and the engine will offer a complete price grid for the season aimed at reaching this average price and optimizing income.  
The dynamic price engine will perform a real-time sensitivity analysis on traffic predictions in relation to the sale price of admissions to estimate price/demand elasticities. These projections will help operators influence actual traffic earlier in the reservation process and thus level traffic over time, to maximize the visitor experience and the use of human and material resources.  
"Beyond optimizing revenue, one of the main objectives of dynamic pricing is to have more regular traffic throughout the week. By spreading out some of the attendance from weekends to weekdays, this reduces pressure on operational teams which in turn helps boost customer satisfaction," said Marc-André Dubé, Head of Product at Connect&GO. 
Konnect Smart Pricing can provide recommendations or run automatically and is designed to increase pricing as the visit date approaches.  
"We're delighted to launch this revolutionary product to help our clients maximize their ROI through the use of next-generation technology," said Dominic Gagnon, Connect&GO CEO. "Using predictive analysis and artificial intelligence to help the attractions industry step into the future aligns with our goal to challenge the status quo with disruptive technology." 
Significant benefits expected 
The development of AttendX would not have been possible without the economic contribution of the Quebec government, through its agent Investissement Québec, which contributed $325,000 to the project out of an investment of more than $1.3 million.  
"In order for our tourist attractions to be efficient and able to meet the challenges they face, we must innovate. I am delighted that our government is supporting Connect&GO for the development of this product, which can concretely support these companies in their activities. The use of new technologies contributes to the competitiveness of our tourism industry, and we will continue to encourage the companies that design and operate them," said Caroline Proulx, Minister of Tourism and Minister responsible for the Lanaudière region.  
 Several strategic partners are part of this initiative, including Events and Attractions Quebec association, the Transat Tourism Chair of ESG-UQAM, Super Aqua Club and Moov AI.  
"Alone we go faster, together we go further. I have always believed in this saying and now I believe we have the proof. By joining the forces of the Connect&Go and Moov AI teams, we have been able to  utilize the possibilities of artificial intelligence to deliver concrete value and an incredible user experience for Connect&GO customers," said Dominic Danis, President of Moov AI. 
Connect&GO, which has just announced the conclusion of an additional funding round of $8 million (for a total Series A funding of $25 million), is proud to be able to help attractions deal with the labor shortage. Already, several customers have confirmed their intention to utilize the AttendX engine for their operations. 
About Connect&GO 
Connect&GO is a global leader in RFID and integrated attractions management technology with the most innovative and flexible operations management platform for the attractions industry. Our all-in-one management platform seamlessly integrates eCommerce, point-of-sale, food & beverage, RFID access control and cashless payments using our Virtual Wallet?to give you all your data in one place. We help you drive revenue and maximize guest engagement with valuable data insights all in real-time.?​Connect&GO serves amusement and water parks, family entertainment centers, zoos & aquariums, festivals, and sporting events around the world, helping to integrate easy-to-use wearable technology into incredible experiences. 
To learn more, visit: www.connectngo.com 
For more details, or to arrange an interview, please contact: 
Katie Reilly, Director of Marketing 
---