Faster payments, smoother experiences: Connect&GO announces new Chorus Pro integration
September 6, 2023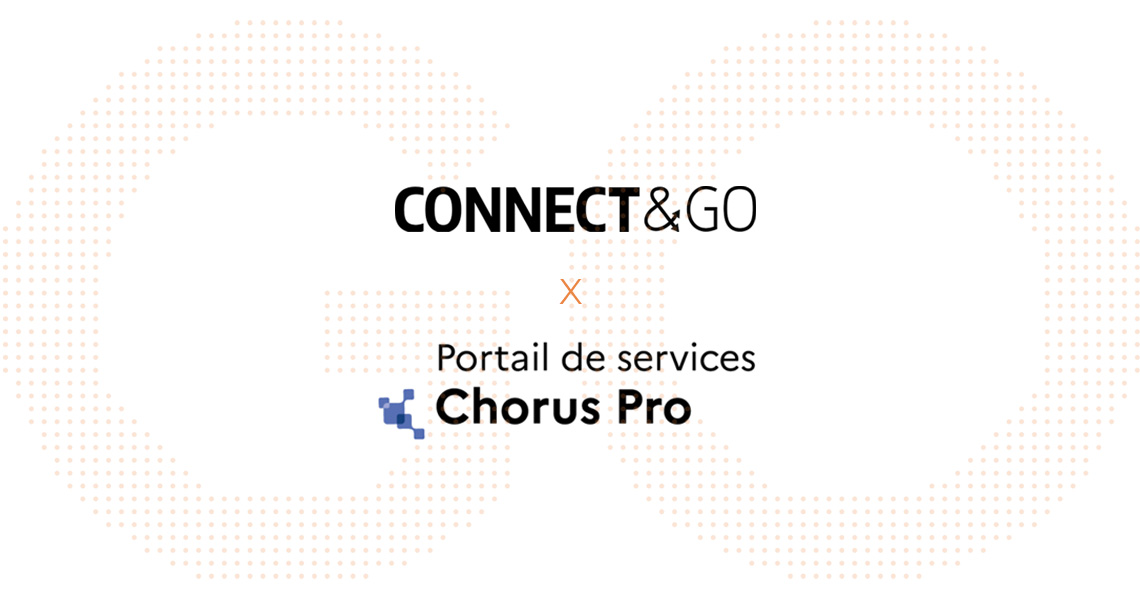 Attractions in France can reduce manual processes, optimize group sales reservations and receive faster payments.
September 7, 2023 – Connect&GO, a world leader in groundbreaking attractions management and RFID technology, is proud to announce a new integration with Chorus Pro, France's electronic invoicing portal. As part of the company's strategic expansion plan into France and Europe, this collaboration will provide significant benefits for attractions serving public institutions in France, helping to revolutionize group reservations while expediting payments through automated invoice submission.
The integration, set to launch later this month, will harness the power of an API-driven connection with Connect&GO's fully integrated attractions management platform, Konnect. Konnect uniquely provides a centralized system powered by virtual wallets and real-time data that seamlessly integrates eCommerce, point-of-sale, F&B, access control, cashless, RFID and more. As one of the industry's most modern and innovative platforms, Konnect is constantly evolving to meet the needs of its diverse customer base across Europe, the United States and Canada.
"Integrating Chorus Pro with our platform is a strategic move that aligns perfectly with our mission to drive operational excellence for our clients," says Dominic Gagnon, CEO of Connect&GO. "We are excited to continue our expansion into Europe and serve French clients with the tools they need to drive revenue and transform their operations."
Connect&GO is allocating substantial resources to create a complete and innovative solution for the French and European markets, including setting up a team in the territory. Over the past two years, the company has doubled its client base in France and plans to continue to grow this number in 2024.
Marc-André Dubé, Director of Product Management, adds, "The integration between Chorus Pro and Konnect is a game changer for our French clients. We're dedicated to evolving our product to the needs of the market and focusing on features that truly make a difference. This integration reflects our commitment to providing innovative solutions that empower attractions to thrive."
One of the key advantages of this integration is the automated invoice submission feature, which significantly reduces manual intervention and ensures the timely submission of payments. This automation not only saves time but also enhances data accuracy, mitigating the risk of human error. Clients will have a more streamlined invoice creation and submission process, leading to quicker transactions and improved cash flow management.
Real-time tracking capabilities also provide vendors with enhanced visibility into their invoice status, from receipt to approval and payment. This transparency enables a seamless payment process that reduces the need for intervention. Furthermore, the integration offers centralized record keeping and compliance assurance, enhancing audit readiness for clients. This comprehensive approach not only accelerates payments but also ensures organizations are well-prepared to meet regulatory requirements.
Connect&GO's commitment to technological innovation continues to elevate the attractions industry, with recent product enhancements including an integration with Ticketmaster France and France Billet, a strategic partnership with Amilia, and a new AI traffic prediction engine. The Connect&GO team will be attending IAAPA Expo Europe in Vienna from 25-28 September. Pre-book a demo here.
About Connect&GO
Connect&GO is a global leader in RFID and integrated technology with the most innovative and flexible operations management platform for the attractions industry. Our attractions management platform seamlessly integrates eCommerce, point-of-sale, food & beverage, RFID, access control and cashless payments using centralized Virtual Wallet technology to give you all your data in one place. We help you drive revenue and maximize guest engagement with valuable data insights all in real-time.  Connect&GO serves amusement and water parks, family entertainment centers, zoos & aquariums, festivals, and sporting events around the world, helping to integrate easy-to-use wearable technology into incredible experiences.
To learn more, visit: www.connectngo.com
For more details, or to arrange an interview, please contact:
Katie Reilly, Director of Marketing
---