Amilia and Connect&GO form strategic technology partnership to enhance customer experience
August 2, 2023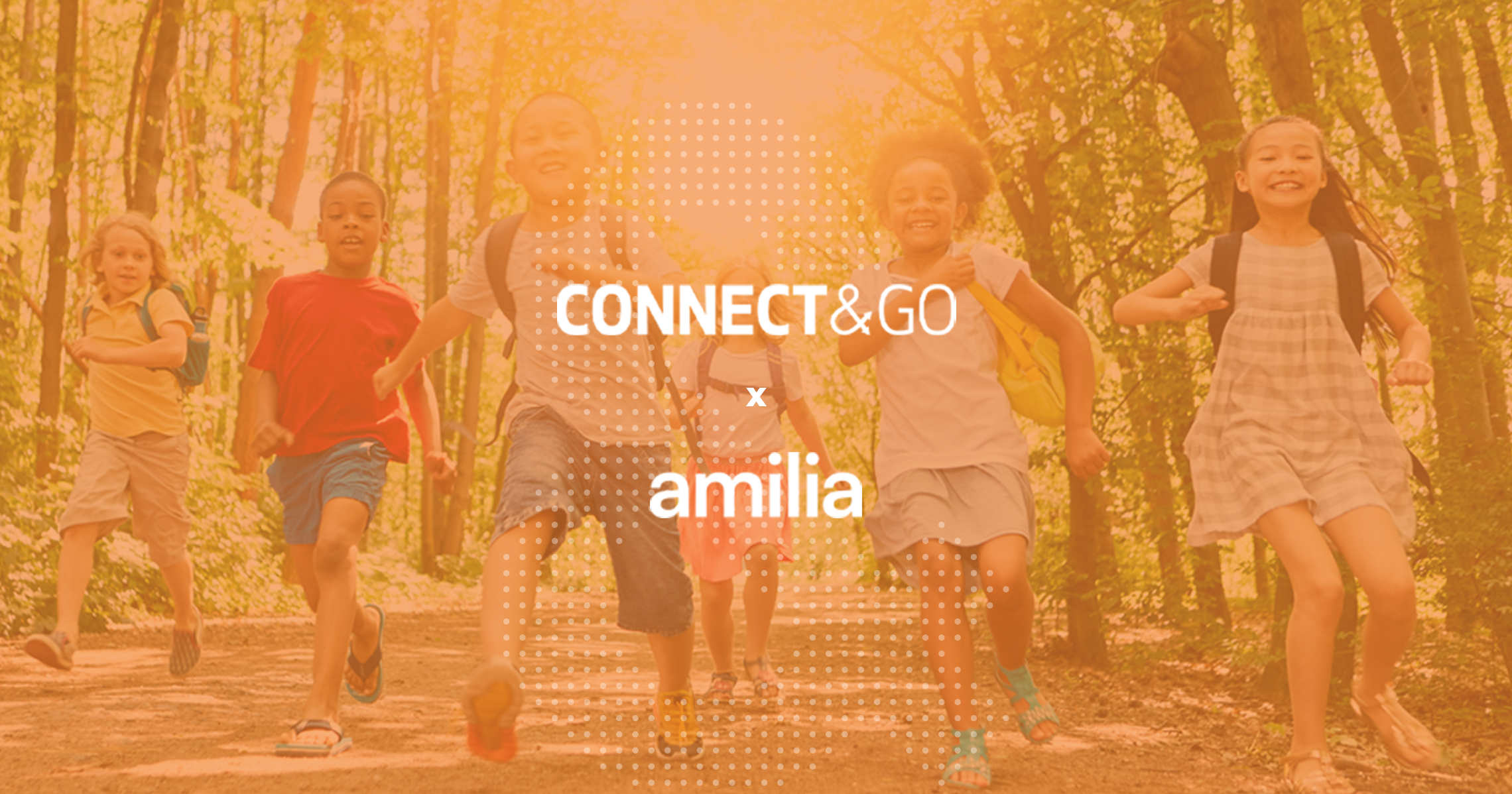 August 2, 2023— Amilia, a leading technology company bringing end-to-end eCommerce and recreation management solutions to the world of activities and Connect&GO, a pioneer in RFID and integrated attractions management solutions, are pleased to announce their strategic technology partnership aimed at revolutionizing the customer experience in the attractions industry.
This partnership brings together two industry leaders with complementary expertise to deliver cutting-edge solutions that will empower organizations to streamline operations, optimize guest engagement, and enhance overall guest satisfaction.
Amilia's robust online registration and membership management platform has been widely recognized for its ease of use, flexibility, and comprehensive feature set. By joining forces with Connect&GO, a company renowned for its expertise in RFID technology, cashless payments, and integrated solutions, they will be able to provide their clients with advanced tools and capabilities to elevate their operations to new heights.
Through this new partnership, attractions utilizing Connect&GO's next-generation platform for eCommerce, point-of-sale, access control, cashless payments and more, can now choose to utilize the Amilia platform to help simplify the registration process for onsite activities including day camps, classes and birthday parties. This new collaboration for organizations throughout the attractions market will help water parks, family entertainment centers and zoos & aquariums offer a seamless and frictionless experience to create unforgettable moments for their patrons while maximizing operational efficiency.
"Our partnership with Connect&GO represents an exciting milestone for our clients," said Hugo Lachance, President of Amilia. "By leveraging Connect&GO's expertise in RFID technology, we can unlock new opportunities to drive innovation and deliver exceptional experiences. Together, we will empower organizations to transform the way they engage with their customers, enhance operational workflows, and unlock new avenues for growth."
François-Pierre Moffet, COO of Connect&GO, expressed enthusiasm about the collaboration, stating, "We are thrilled to partner with Amilia to bring together our respective strengths and drive positive change within the industry. By combining our expertise, we will enable businesses to create immersive and frictionless experiences that leave a lasting impact on their guests. We look forward to this collaboration and the collective impact it will have on the industry as a whole."

About Amilia
Founded in 2009, Amilia is on a mission to simplify the management of activity-based organizations. From ecommerce, scheduling, reservations, waitlists, staff, facilities, financial sustainability and more, Amilia is broadening access to technology for over 1,300 organizations. Its robust end-to-end solutions support small businesses, franchises, community centers, and parks & recreation agencies in their aim to engage their local communities. For more information, please visit amilia.com
About Connect&GO
Connect&GO is a global leader in RFID and integrated attractions management technology with the most innovative and flexible operations management platform for the attractions industry. Our all-in-one management platform seamlessly integrates eCommerce, point-of-sale, food & beverage, RFID access control and cashless payments using our Virtual Wallet to give you all your data in one place. We help you drive revenue and maximize guest engagement with valuable data insights all in real-time. Connect&GO serves amusement and water parks, family entertainment centers, zoos & aquariums, festivals, and sporting events around the world, helping to integrate easy-to-use wearable technology into incredible experiences.
To learn more, visit: www.connectngo.com
For media inquiries, please contact:
Mel Attia
VP Marketing
[email protected]
Katie Reilly
Director of Marketing
[email protected]
---