Connect&GO raises an additional $8M, ups Series A funding round to $25M
May 10, 2023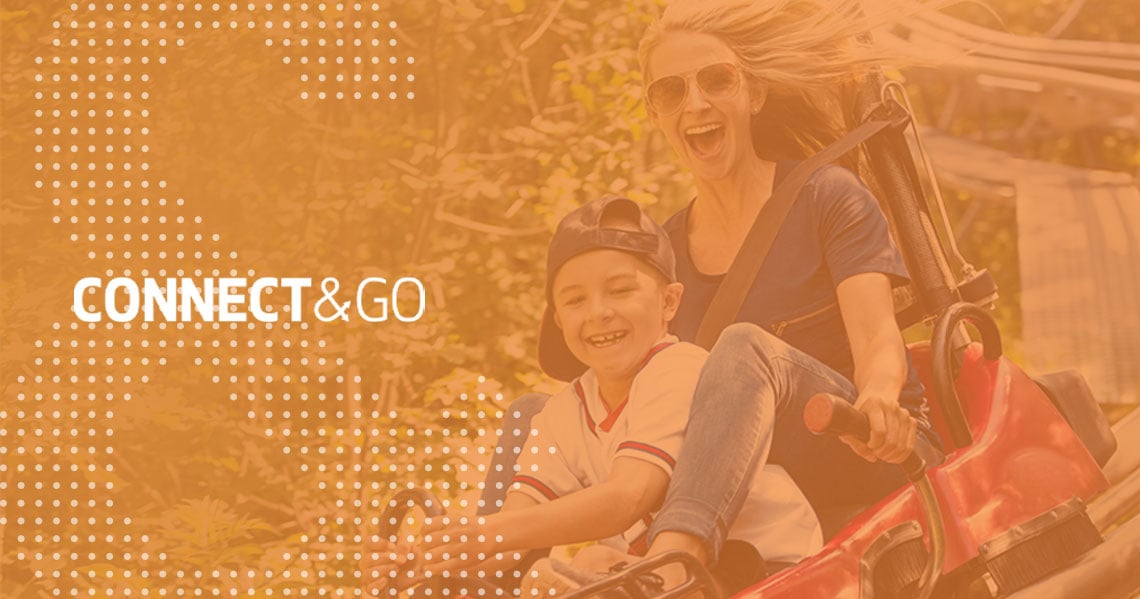 The Series A extension highlights investor confidence in Connect&GO's mission to revolutionize the attractions technology.
May 16, 2023 – Connect&GO, a world leader in RFID and integrated attractions management technology, announces an extension to their Series A funding with an additional $8 million raised. The financing includes $4 million in equity and $3.5 million in debt from Finalta Capital.  
This extension comes just a year after Connect&GO raised $17 million in its initial Series A round, bringing the total amount raised to over $25 million. With this funding, Connect&GO is well-positioned to accelerate their growth in the attractions technology sector and fulfill their objective to create the most innovative and flexible all-in-one platform for the industry.  
 
With this latest round of funding happening at a time when access to venture capital is difficult, it affirms investors' confidence in Connect&GO's ability to disrupt the attractions industry with its flexible platform and outstanding customer support. With the funds raised, Connect&GO will continue to invest heavily in the development of their platform, with major investments in big data, artificial intelligence and enterprise features, and will expand to new market segments in the face of growing demand for their solution. 
"As a Product-Led growth company, it's important for us to invest in our platform first so that we can continue to deliver the most innovative solution on the market and offer an alternative to legacy solutions for attractions operators around the world," said François-Pierre Moffet, Connect&GO's COO.  
Connect&GO plans to reach more than $1 Billion in transactions before 2025 and expects to be profitable as early as 2024 with 100% annual growth in the last three years thanks to the large demand for their innovation solution. While many existing platforms on the market block operators from accessing their data and provide limited integration options, Connect&GO's all-in-one solution provides a flexible solution that seamlessly integrates more than 10 different sources and provides operators with data in real-time.  
"Many of our clients have shared the frustrations of countless hours wasted creating workaround processes and support tickets for the smallest changes that go unanswered and unresolved for years," said Dominic Gagnon, CEO of Connect&GO. "Our all-in-one management solution finally puts an end to all that and allows our customers to optimize their processes with powerful management capabilities." 
 
"We are excited to continue supporting Connect&GO in its mission to transform the attractions industry," said Patrick Hamaoui, VP at Finalta Capital, the largest private debt fund in Canada in the financing of tax credits and government grants. "We believe that Connect&GO's innovative platform and commitment to excellence make them a leader in the market, and we look forward to working together to bring their solution to more attractions around the world." 
Connect&GO is celebrating 10 years of helping operators drive revenue and maximize guest engagement through RFID technology and integrated solutions. Their all-in-one management platform, Konnect, unifies 10 different platforms including eCommerce, point-of-sale, access control, and cashless payments into one truly integrated platform with real-time data. The company recently announced a 3-year contract extension with Super Aqua Club, a new contract with Wild Water Adventure Park in California, and the arrival of 7 new partners from their senior leadership team. 
About Connect&GO 
Connect&GO is a global leader in RFID and integrated attractions management technology with the most innovative and flexible operations management platform for the attractions industry. Our all-in-one management platform seamlessly integrates eCommerce, point-of-sale, food & beverage, RFID access control and cashless payments using our Virtual Wallet to give you all your data in one place. We help you drive revenue and maximize guest engagement with valuable data insights all in real-time. Connect&GO serves amusement and water parks, family entertainment centers, zoos & aquariums, festivals, and sporting events around the world, helping to integrate easy-to-use wearable technology into incredible experiences. 
To learn more, visit: www.connectngo.com 
For more details, or to arrange an interview, please contact: 
Katie Reilly, Director of Marketing 
---