Super Aqua Club signs three-year contract renewal with Connect&GO
April 10, 2023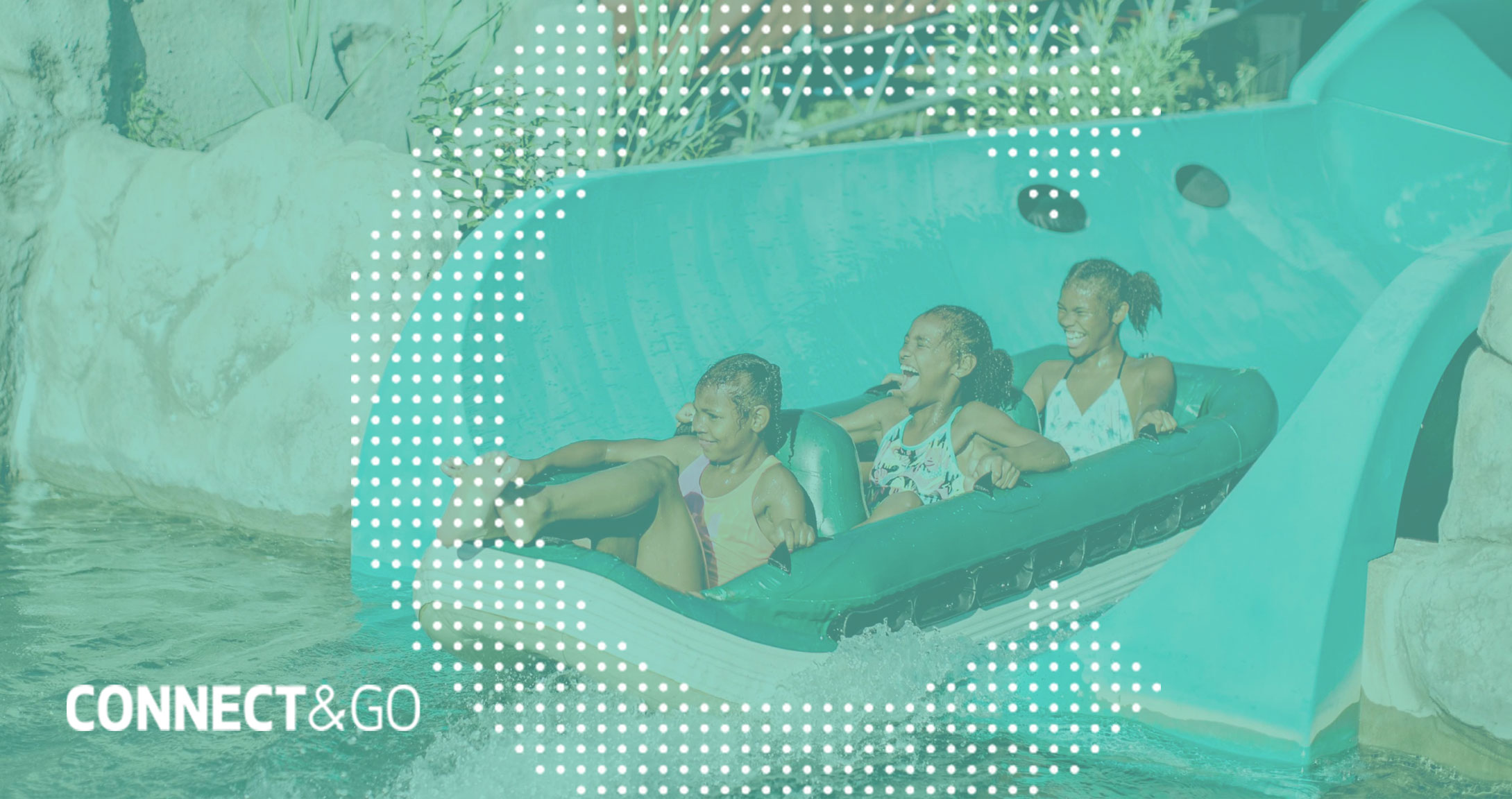 The 14-acre waterpark in Quebec continues to see year-after-year revenue growth using Connect&GO's revolutionary all-in-one management platform. 
April 11, 2023– Montreal, Quebec – Connect&GO, a world leader in integrated attractions management solutions and RFID technology, announces a three-year contract extension to provide their Konnect all-in-one management platform at Super Aqua Club. 
The Quebec-based waterpark partnered with Connect&GO in 2020 to provide its guests with a modern and innovative experience using the company's Konnect all-in-one management platform and connected RFID wearables. Whereas traditional systems for the attractions industry keep guest data siloed and inaccessible, Konnect is a revolutionary platform for the attractions industry that seamlessly integrates over 10 different platforms into one centralized system with real-time data, thereby creating a seamless guest experience with opportunities to improve guest engagement and drive revenue growth.
Using the highly flexible and cloud-based Konnect platform, Super Aqua Club provides their guests with a frictionless and premium experience that helps simplify operations and maximize ROI. With flexible eCommerce functionality, guests can easily set up profiles, purchase tickets and season passes, receive special up-sell offers, reserve private cabanas and reload their RFID wristbands. Upon arrival at the park, guests can enjoy a fast entry process with reduced lines, and they can then use their connected wristband to experience every aspect of the park including retail, F&B and more. Data is retained from every part of the customer journey and made available to the operator in real-time.
Super Aqua Club has launched several new features throughout their partnership with Connect&GO, including integrated mobile food ordering and RFID lockers. They have also been long-time users of ActiveCampaign, a marketing automation tool that is integrated with Connect&GO, which President and Co-owner Nadine St-Amant spoke about in a panel at IAAPA Expo 2022.
"We have achieved significant revenue growth over the years of our partnership with Connect&GO and are very happy to extend our partnership for an additional three years," said St-Amant, "The Connect&GO team has always been there every step of the way, and together, we have created a unique and memorable guest experience."
"Nadine and the rest of the Super Aqua Club team have been phenomenal partners over the past three years, and we are honored to have earned their trust to continue our partnership," said Dominic Gagnon, Connect&GO CEO, "By working with customers like Super Aqua Club who are always pushing boundaries, we can continue to develop and offer the most innovative and efficient platform in the industry." 
Connect&GO is celebrating its 10th anniversary this year and has recently signed partnerships with Le Rond-Point Milieu de jeux, a new family entertainment center in Quebec, and Wild Water Adventure Park in California.
About Connect&GO
Connect&GO is a global leader in RFID and integrated attractions management technology with the most innovative and flexible operations management platform for the attractions industry. Our all-in-one management platform seamlessly integrates eCommerce, point-of-sale, food & beverage, RFID access control and cashless payments using our Virtual Wallet to give you all your data in one place. We help you drive revenue and maximize guest engagement with valuable data insights all in real-time.  Connect&GO serves amusement and water parks, family entertainment centers, zoos & aquariums, festivals, and sporting events around the world, helping to integrate easy-to-use wearable technology into incredible experiences.
To learn more, visit: www.connectngo.com
For more details, or to arrange an interview, please contact:
Katie Reilly, Director of Marketing
---