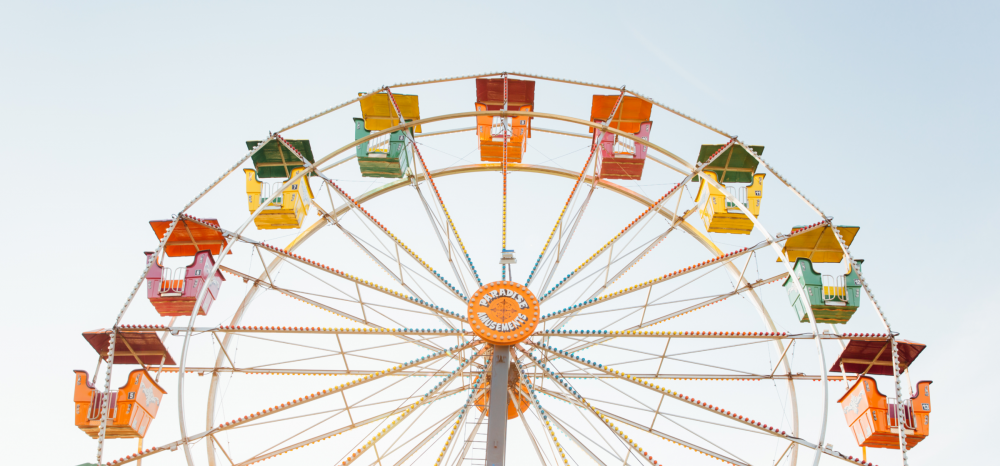 Picture this, it's a beautiful summer day and your guests are online searching for an activity they can do. They come across your website, see all the attractions you have to offer, and decide it's the perfect activity. They're ready to purchase their pass, except there's a problem, your amusement park website doesn't offer eCommerce. This article will walk you through how to implement an eCommerce, and why implementing an eCommerce has become an essential element to your website.
What can eCommerce do for my business?
Implementing an eCommerce site can create many valuable opportunities for your amusement park. By offering a way for your guests to seamlessly transition from their discovery phase to action phases, it contributes to offering a frictionless guest experience each time.
Mainly, offering a way for customers to purchase tickets online will increase revenues, lower your operating costs, improve your customer service, and provide better management information.
Advantages of eCommerce Implementation
Sell More Tickets
By having an open shop at all hours of the day, eCommerce allows customers to purchase tickets to your amusement park at a time most convenient for them, which leads to higher sales.
Additionally, migrating to an online eCommerce system enables better inventory management and reporting, since sales are all made from one central system.
Improve User Experience
Allowing customers to purchase their tickets in advance online allows customers to better plan their day. From choosing the date they prefer, the time that they want, and their pre-purchase items, customers can set expectations for the day.
Improve Customer Service
Gone are the days when people show up to amusement parks only to wait hours in line before they can enter. Implementing an eCommerce frees up employees' time to better cater to their customer's needs and enhance their service.
Know your Customers
Through using an eCommerce strategy, you can better understand your customer journey. From seeing which channels they use to find your site, you are able to have a clear vision of how you advertise on these channels. Additionally, you can see their purchase patterns, such as how long it takes in the consideration phase before purchasing, the resources they click on before adding tickets to their cart, and how to ensure there is sufficient content for each question that may arise.
Meet Customers Where They're At
Customers spend an increasing amount of their time searching for activities to do on their phones. By offering an eCommerce platform, you remove any barriers from their journey, and you can meet your customers where they are at. By accommodating their preferences, you offer a strong customer experience from the start.
Create Implementation Objectives
While setting up your eCommerce, ensure that you have created objectives for your site. This will ensure that your strategy is aligned with the layout of your site. Objectives can include:
Reach new customers/unique customers: by offering an eCommerce online, you can better appeal to new customers that live further so they can make the trip to your amusement park knowing they have everything they need to go.
Create a frictionless experience from the start: by offering customers the chance to buy tickets online, you can avoid lines once at the park. This creates a seamless experience from the start of their journey with your park.
Offer more incentive to purchase tickets online: to incentivize users to purchase online and avoid long lines at the gate, you can offer special discounts to users who purchase through your eCommerce, such as early bird discounts.
Retarget based on abandoned carts: based on your customer profile, you can retarget customers with ads who have abandoned their online cart. This keeps your park at the top of your customer's minds when they are ready to make a purchase.
Measure eCommerce Success (KPIs)
It is always key to perform the proper measuring of the objectives you set out before launching your eCommerce website. Key Performance Indicators, or KPIs, are a way of choosing which metrics will signify the success of an objective. Here are some examples of KPIs to track:
Unique Visitors
Pages visited per Session
Conversion Rate
Average Order Value
Percentage of Online Sales
Repeat Buyers
Abandoned Carts
Top Page Exits
Examples of Attraction Park's eCommerce
The following are examples of amusement parks with strong eCommerce platforms. They allow guests to efficiently purchase their passes, as well as pre-purchase items (such as food and beverage).
Avoid Implementation Pitfalls
While eCommerce is an essential element to attract customers to your amusement park, it can't be the only solution. Remember, it is important to meet customers where they are at, so offering in-person, and over-the-phone methods of selling tickets is likely still needed.
A Bright Future
Now imagine this, your guests are searching for an activity for the day and come across your website. Except for this time, they can purchase passes and guarantee their entry all before they leave the door. By implementing an eCommerce, you can ensure that this scenario isn't just a pipe dream
What now?
If you'd like to learn more about our integrated cashless payment systems, reserve a demo with our team!